I started a food blog while in grad school and it was the best decision I ever made! I now have my own business doing something I love and get to work my own hours from anywhere in the world including the comfort of my own bed.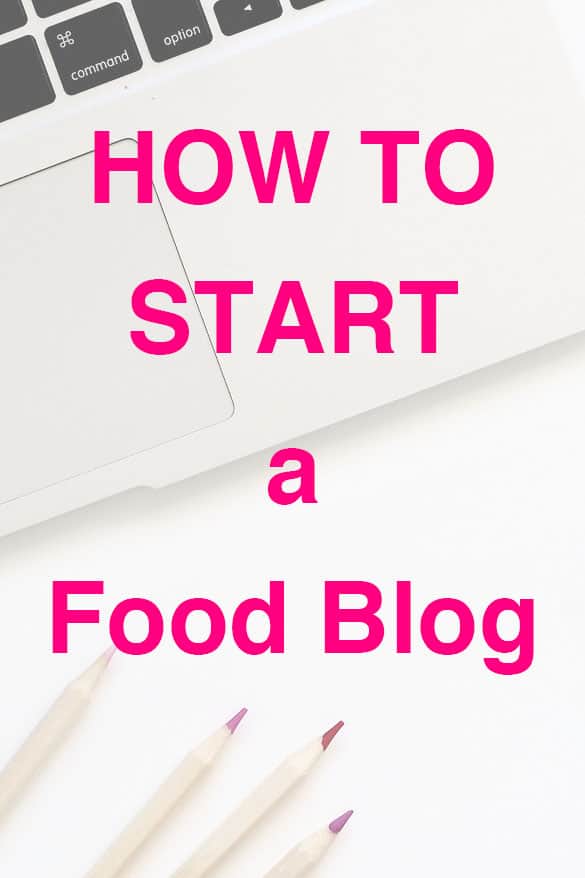 What really amazed me how easy it was to start a food blog. It really doesn't take much time, effort to get set up, or investment to get set up and I'll walk you through all of it.
The main and most important steps to starting a food blog are:
Choosing a name
Picking a host
Reserve the name on social media
Install WordPress
Choose a WordPress theme
Install Google Analytics
Install Plugins
Start an email list
Create a Pinterest account
Keyword research tools
Joining a Community
Some of the links below are affiliate links, which means that if you choose to make a purchase, I will earn a small commission at no additional cost to you. 10% of all profits are donated to charity.
Other Resources
The most important thing other than a good recipe for a food blog is a good food photography. No one wants to eat something that doesn't look appetizing and no ones going to want to make something they won't want to eat.
There are just a few things you need to make your photos look incredible!
Camera
You a DSLR camera is a food blogger's best friend! A DSLR is a semi-professional camera where you can switch the lens as needed. It is much better for photography than a cellphone camera or even a point and shoot.
I've taken photos with my cellphone when desperate but they can't compare to the ones taken with a Nikon D3600.
Lens
A good camera isn't helpful as anything more than a paperweight without a lens. Which lens you use is everything. You can use the kit lens, though I've never tried, instead I have the Nikon 35mm.
Food photography book
Food photography can be a lot to take in for a new blogger but it is her most important tool. That is why I recommend Tasty Food Photography that was written by a food blogger for food bloggers. It simply and clearly explains what you need to know.
Photoshop
I attribute most if not all of my success as a food blogger to Photoshop. In it I fix lighting, discoloration due to tinting (many of my photos come out tinted blue or yellow), and over all make the food really shine.
I said it before and I'll say it again, people aren't going to try to make a recipe on a blog if the photo doesn't look appetizing.
Tripod
A tripod isn't a must but it is very helpful. My early photos are taken without one but as soon as I got one I realized everything I had been missing. It just makes life so much easier!
While I'm sure there high end expensive tripods so far my I have an Amazon basic tripod has worked great for my needs.