Semolina porridge is common in Israel. Here we call it diysa, though that technically means any hot cereal.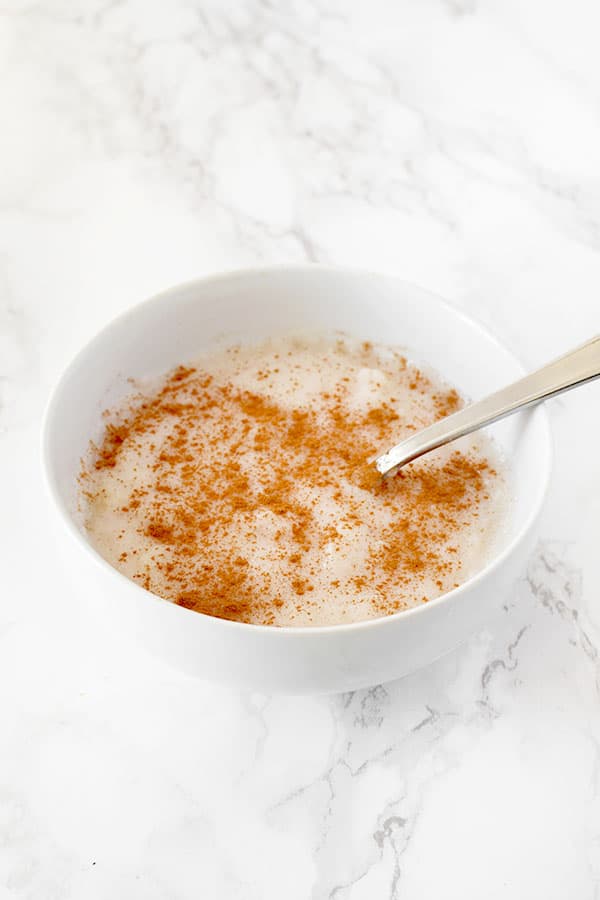 Semolina porridge is a wonderfully easy hot breakfast for cold winter mornings. It is also a nice change from oat meal.
Growing up, my mom made a savory version. She cooks the semolina in a similar way to this recipe, but she leaves out the sugar and cinnamon and just adds salt.
I learned about the sweet version, which is actually more popular, when my brother went away to Yeshiva.
Like all boys his age, after high school he had to draft. However, he chose the option to combine military service with religious study at a Yeshiva.
One weekend he came home and told me about how there, they add cinnamon and sugar to their semolina porridge.
This reminded me of of how I like my oat meal with cinnamon and brown sugar. Needless to say, I was game.
Now, that is the only way I make it. In fact, whenever we make diysa, we always have to make a sweet version and a savory version so everyone will be happy.
Other optional additions include fruit, berries, chocolate shavings, and really anything you want.