Semolina pudding, also known as semolina porridge, is a popular breakfast in Israel. Here we call it diysa, though that technically means any hot cereal.
It is a wonderfully easy hot breakfast to enjoy on cold winter mornings.
It is also a nice change from oat meal, which is often my go-to hot breakfast on crisp days.
Growing up, my mom made a savory version of semolina porridge.
She cooks the semolina in a similar way to this recipe, but she leaves out the sugar and cinnamon and just adds salt.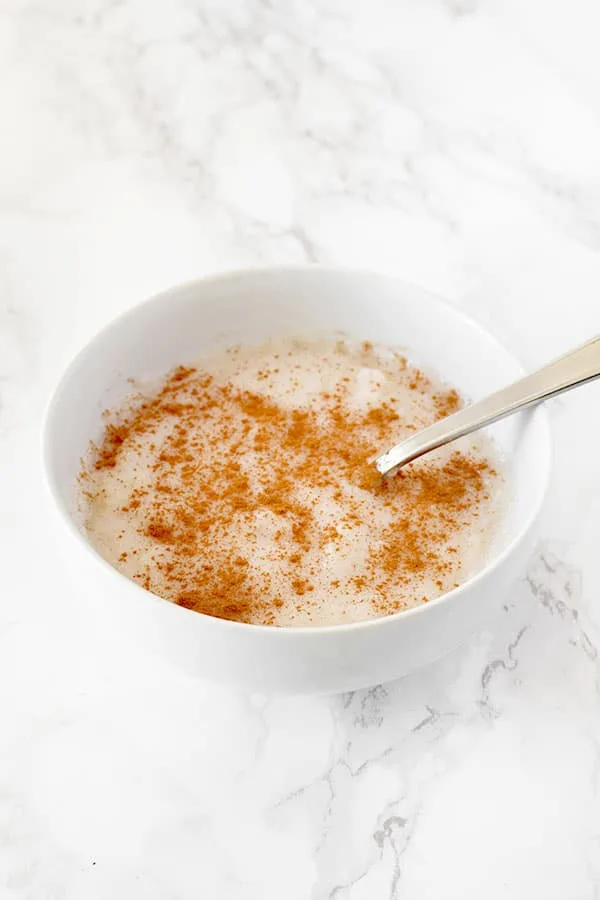 I learned about the sweet version, which is actually more popular, when my brother went away to Hesder.
One weekend, he came home and told me about how there, they add cinnamon and sugar to theirs.
This reminded me of of how I like my oatmeal with cinnamon and brown sugar. Needless to say, I was in.
This version is probably what people usually think of when they say "semolina pudding".
It is actually very reminiscent of rice pudding.
Now, that is the only way I make it.
In fact, whenever we make diysa, we always have to make a sweet version and a savory version so everyone will be happy.
Other optional additions include fruit, berries, chocolate shavings, and really anything you want.
Semolina pudding has been eaten in Europe since Roman times, and the recipe book of Apicius recommends almonds, raisins, and raisin wine.
Is semolina porridge healthy?
The savory version is, but once you add sugar to make it sweet… not so much.
For a healthier alternative, you can try replacing the sugar with honey, real maple syrup, or molasses.
Is semolina or oats better?
That really is personal preference. For me, it mostly comes down to what I am in the mood for, because I think they are both delicious.