Baba Ganoush is a popular Middle Eastern dish which is served with pita as an appetizer or a slide salad. In Israel it is called eggplant salad with tehina.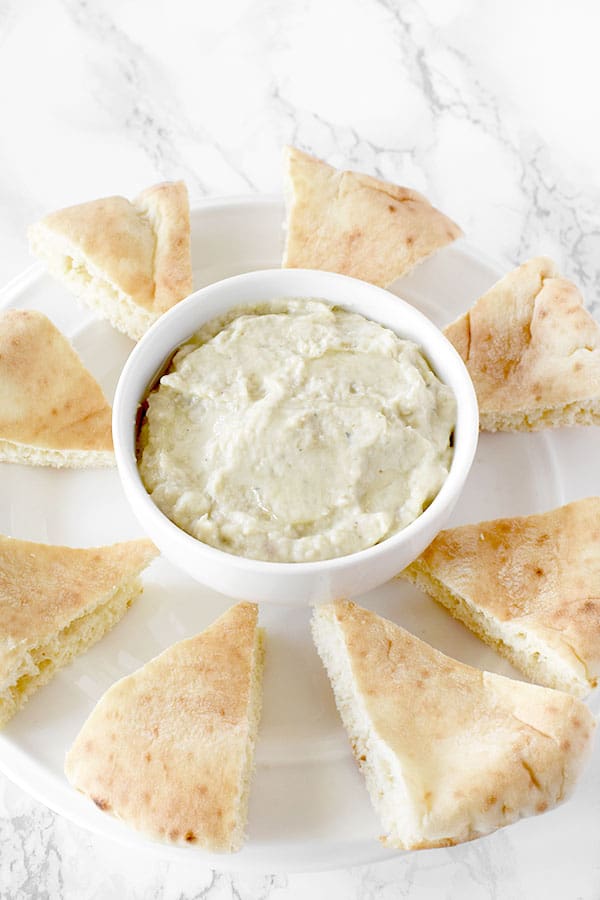 In Israel there are two versions of this dish, this one which is made with tehina and one that is made with mayonnaise.
It is usually eaten as a starter with pita and other salads like red cabbage salad and Israeli salad.
In the Middle East the concept of a salad is very different than in the States.
Here, a salad rarely if ever includes lettuce for instance.
Instead, they are more what American's would think of as side salads.
However, they are served as a starter course and remain on the table throughout the meal.