Orange extract is a great way to add flavor to your foods. While it is expensive to buy, it is easy and cheap to make quality extract at home.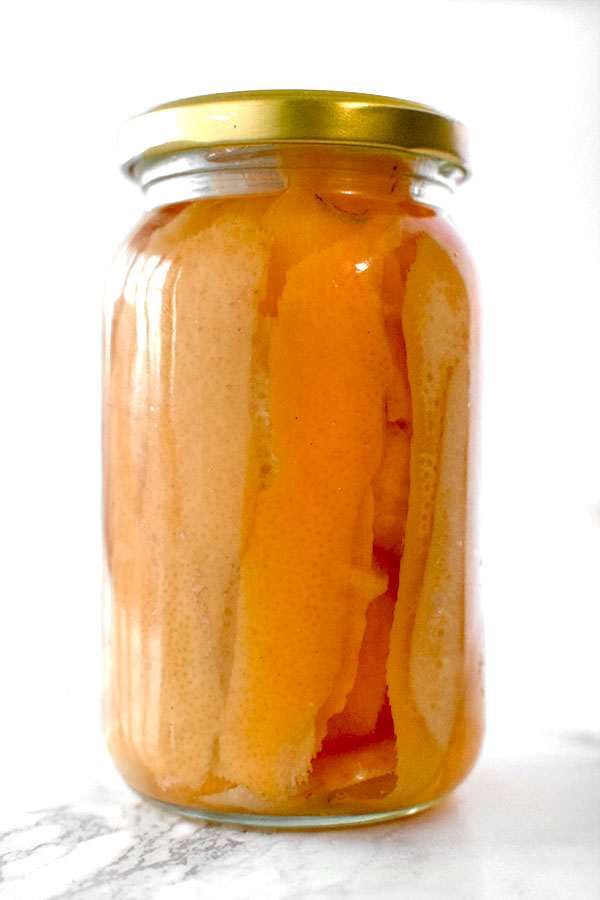 Orange extract can be used in icing, buttercream, custards, cookie dough, and in batters for cakes and cupcakes to give them an orange flavor.
This exact is easy to make at home just like lemon extract and mint extract are.
All you need are some oranges, vodka, and a peeler.
Best of all, orange extract is also great to give out as holiday gifts!
Make a few batches and divide into smaller bottles or generously give a batch to each person.
I don't know about you, but my favorite gifts to both give and receive are usually of the homemade variety.
It feels much more personal that way, and no one has to know just how easy it was to make right?
Not to mention it cuts down on the holiday shopping!
Pure Orange Extract Tip
You don't need a great quality vodka, but it is preferable to have decent quality. Like cooking with wine, use what you'd drink.
Unless you're a wine or vodka snob that is. Then use what I'd drink.