Lemon extract is a great way to add flavor to your foods.
While it is expensive to buy, it is easy and cheap to make quality extract at home. It is great to have on hand and a little goes a long way.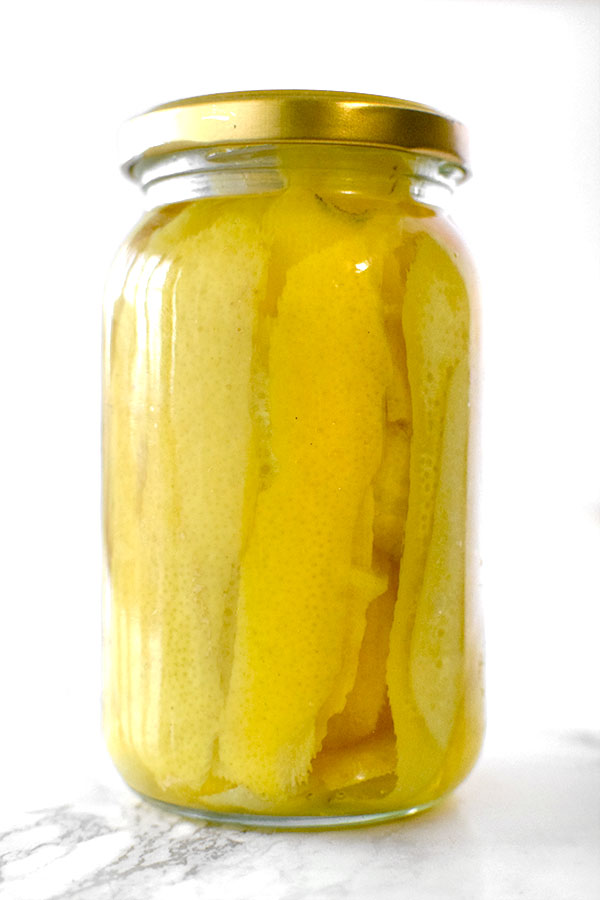 In Israel you can find lemons pretty much everywhere.
It is common to have at least one tree planted in your yard if you have one or lining public sidewalks. Not to mention orchards of them you pass on the highway.

The first house my family lived in after moving to Israel had a big lemon tree.
I was always looking for what to make with them but in the end, they all went to lemon juice.
After they were squeezed I'd see the leftover peels and with there was something I could do with them. So, I started looking into it.
I found I could use it for zest or to make lemon extract.
After they moved they had two pathetic lemon trees. One which didn't have fruit and one which did and died before the ripened.
I was really disappointed until until someone pointed out that there was a street not far from us lined with lemon trees.
Since these are public property not only could anyone take, but if no one did they would go to waste.
I came back later that day with dozens of organic lemons.
I finally had (more than) what I needed to make a cup of pure lemon extract for the cost of a cup of vodka.
Normally this amount would cost anywhere from $12 for the cheap stuff to $30 for a good one.
While you're at it, mint extract is just as easy to make and are vanilla extract and orange extract.
Pure Lemon Extract Tip
You don't need a great quality vodka, but it is preferable to have decent quality. Like cooking with wine, use what you'd drink.
Unless you're a wine or vodka snob that is. Then use what I'd drink.