Israeli grilled chicken seasoning, known as grill oaf in Hebrew, is one of my favorite spice blends. Use it as a spice rub for the grill or sprinkle it over chicken and roast it in the oven.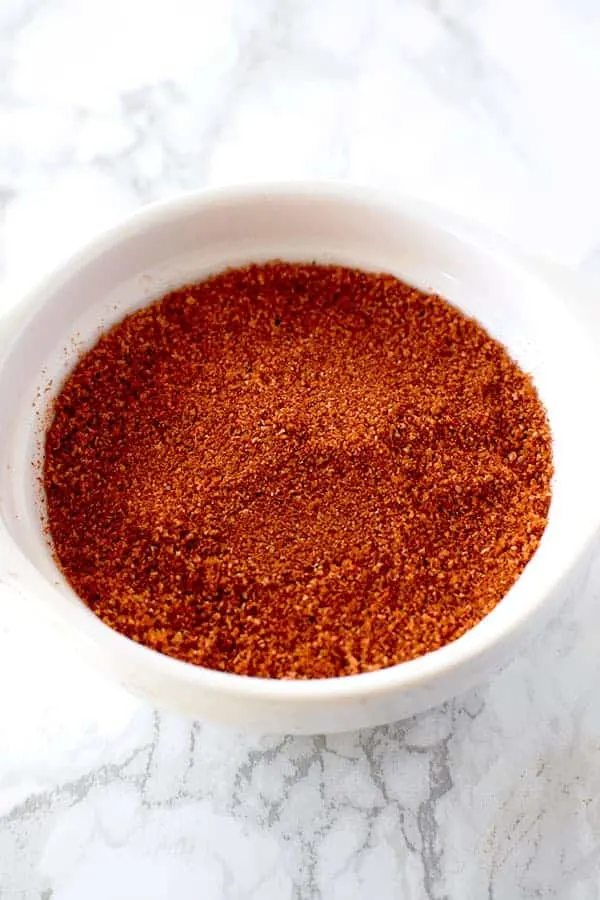 The name would imply that you put it on chicken before you grill it and so would the bottle it's sold in.
However, I've never seen it used like that. Instead, we sprinkle it over chicken and roast it in the oven.
This style of chicken was my Moms favorite to make while I was growing up because it was so easy. Just sprinkle and cook.
Even though she now takes more time to cook, this chicken is still one of our favorites.
Nowadays, when I'm busy or lazy I do the exact same thing.
My mom and I decided to see if we could replicate the blend at home and bring it to The Taste of Kosher readers.
There are many different companies that make Israeli grilled chicken seasoning, and we based it off of our favorite.
It was a huge success! We can't even tell the difference at all.
One thing I will say, is that I liked it even better with one less tablespoon of paprika.
By removing that tablespoon there was even more flavor allowing the onion and garlic to shine though.
It was also spicy due to the hot paprika.
However, as delicious as it was, it was not true to the real blend, but I'm just letting you know.
Do with that information what you will.
Israeli Grilled Chicken Seasoning Tip:
You can use this spice blend as seasoning for the chicken instead of paprika in Israeli paprika chicken and potatoes. It really brings the dish to a whole new level.