Chia pudding with almond milk is a great dairy free low calorie breakfast, snack, or dessert. Top with your favorite fresh or dried fruit, nuts, shredded coconut, or even chocolate chips!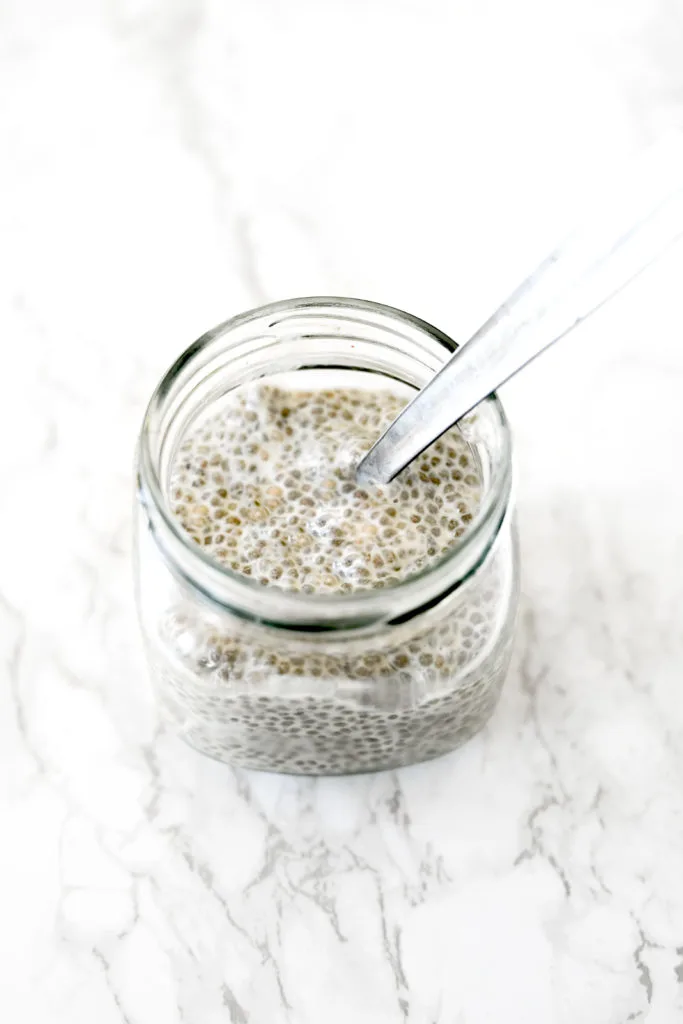 Being a kid in the 90's and seeing chia pets grow before my eyes on clay heads in commercials while waiting for my favorite TV shows to resume, I never would have guessed that I'd be eating the seeds in a pudding.
Only as an adult did I learn that chia seeds were a staple in the ancient Aztec and Maya diets and that they have been touted for their health benefits for centuries.
In fact, "chia" is the ancient Mayan word for "strength."
Technically, there are many ways you can eat them, like sprinkled over a salad. However, this chia pudding with almond milk is one of my favorite ways to enjoy it.
The seeds are absorbing up to 12 times their weight in liquid when soaked and developing a coating that gives chia-based foods and beverages a distinctive gel texture.
Chia pudding is reminiscent of tapioca and can be eaten as a breakfast, a dessert, and even a snack.
One of the things I love about it is that you can make it ahead of time as a part of a meal prep and it will keep in the fridge for a week.
You can mix things up by topping the pudding with fresh or dried fruit, nuts, shredded coconut, granola, and more.