If you like a coconut flavor, you're going to love this coconut milk coffee! It is like having coconut flavored coffee with the texture of a creamer.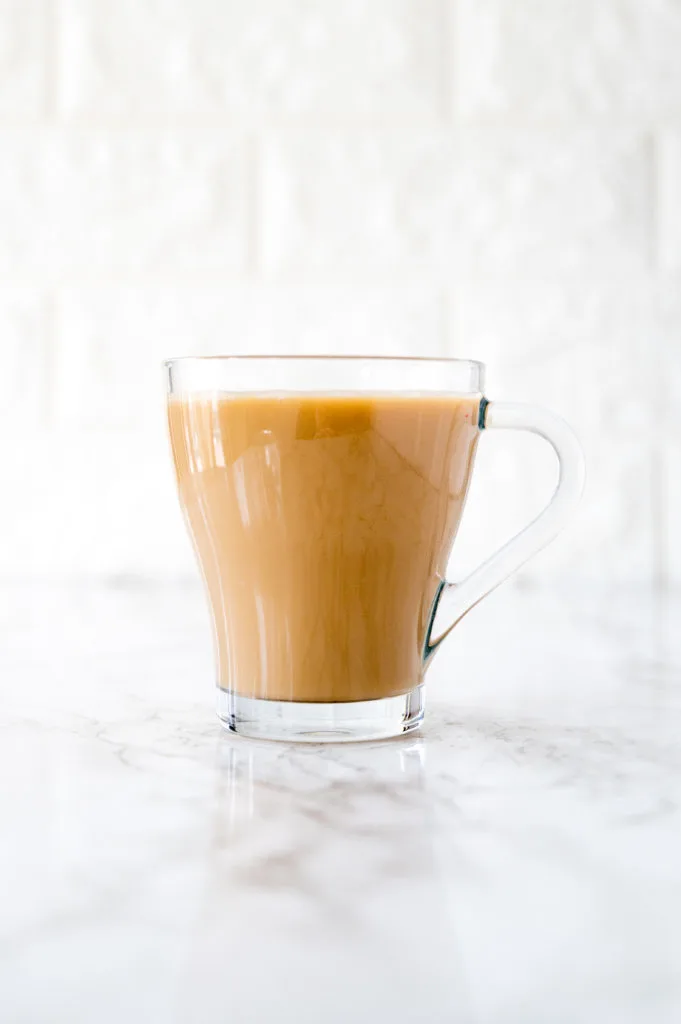 In my opinion, coffee with coconut milk is the best dairy free flavored coffee.
If you're looking to simply replace your coffee with milk, coffee with oat milk is a great choice.
However, if you are looking for something with more flavor, something special, coffee with coconut milk is perfect!
It is a simple and easy addition, but it really adds a little something I haven't even found in flavored creamers.
Seriously, the first time I tried it, I couldn't stop raving about it to all my friends.
What Kind of Coconut Milk to Use?
You can use either full fat or light coconut milk. Whatever you have on hand or prefer.
There is no specific brand I favor. I've yet to meet a coconut milk I didn't like in my coffee.
Do I have to use Instant Coffee?
Not at all! You can make a cup of black coffee any way you prefer it and use it instead of the cup of water and instant coffee.