Coconut milk rice pudding is a delicious dairy free dessert. It is also a great way to upscale overcooked rice.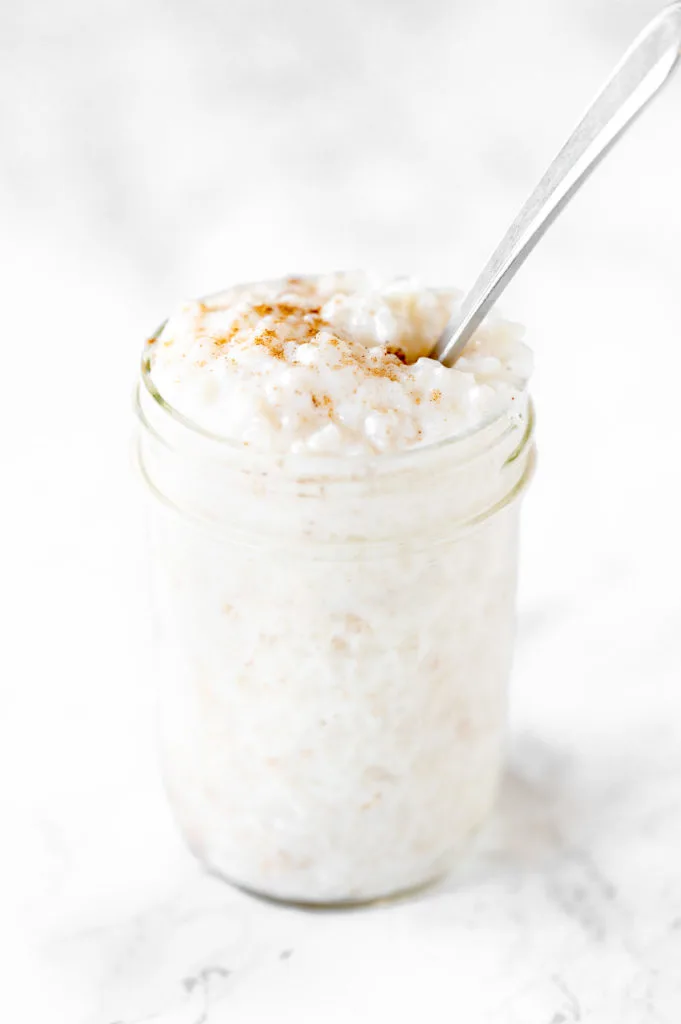 If you've never had rice pudding before, it is sweet, creamy, and incredibly delicious.
I actually had rice pudding ice cream in Penn Station before ever having the actual pudding.
I was surprised by how sweet the ice cream was and the shopkeeper told me people often are because it's a very different flavor than you'd expect.
The whole idea of rice being a dessert is a little strange until you have it. I felt the same way about cheesecake too before I tried it for the first time.
This coconut milk rice pudding is especially delicious and completely dairy free.
It also isn't a difficult to make dessert even if it does take a little while, but it is well worth it by the end!
Does rice pudding contain milk?
Yes, rice pudding contains milk. In fact, it is one of the main ingredients for rice pudding.
How can you make rice pudding without milk?
The best way to make rice pudding without milk is by replacing the milk with a dairy free milk alternative, such as coconut milk.
Does rice pudding have raisins?
Raisins are often added in rice pudding and you can add them if you want to. Personally, I like it better without raisins or with golden raisins.
For a fall flare, you can also use cranberries instead of raisins.