This dairy free coffee creamer is so easy to make and is absolutely delicious! All you need are three ingredients and you're good to go.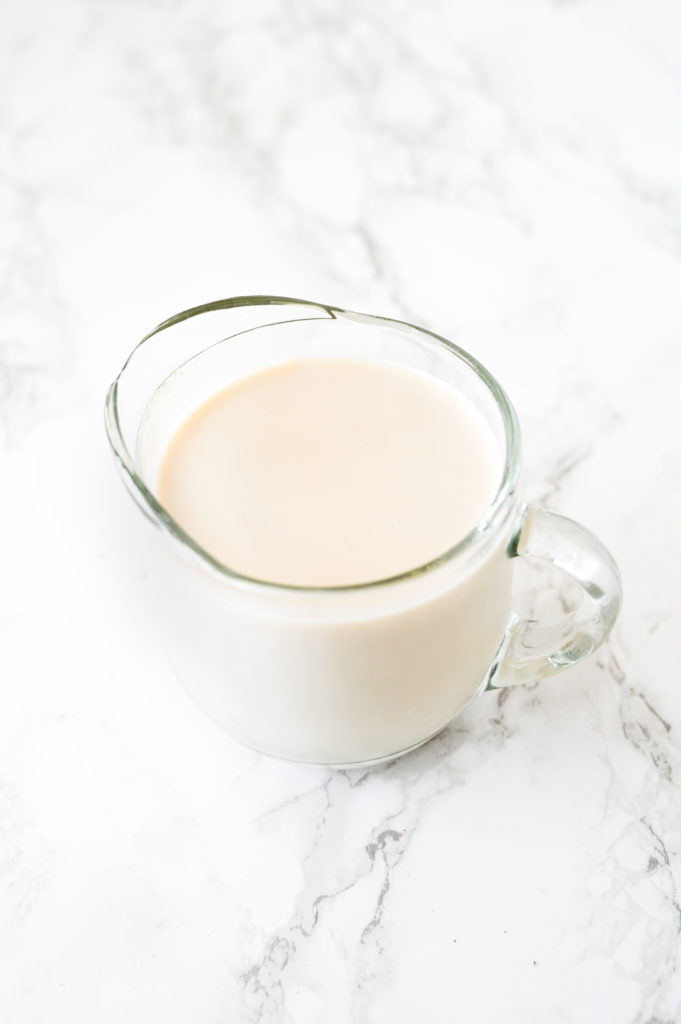 If you are dairy free, you've probably found breakfast and desserts to challenging courses.
I find coffee to be challenging as well. I've had work arounds by using a good oat milk which works like regular milk or to use coconut milk as a flavored coffee milk.
However, if you're the type that wants something richer like half and half or a coffee creamer, it can sometimes be challenging.
Thankfully, due to the vegan food movement, it is getting easier to find alternatives, but I often still find having what I want a challenge.
That is why I started making my own dairy free half and half as well as my own dairy free coffee creamer.
This creamer is delicious and has only a mild coconut flavor – which I happen to love!