Making your own dairy free half and half couldn't be easier! All you need is two ingredients and you're ready for your morning coffee.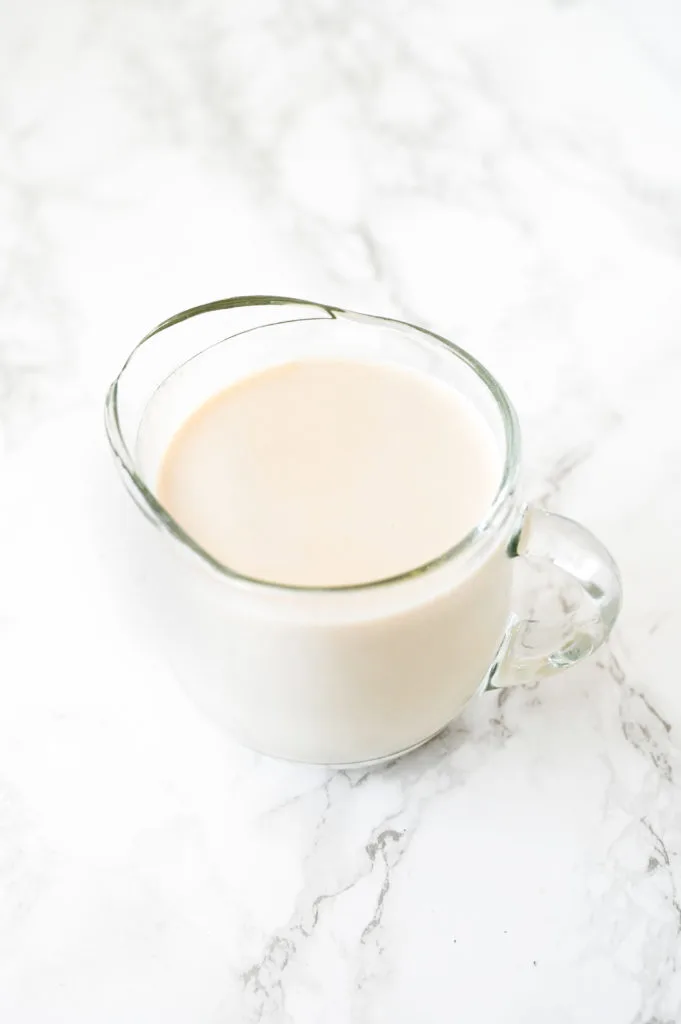 Have you ever wondered what half and half even is? Or why it's even called "half and half"?
Half and half is half cream and half milk combined, which is where it gets its name from.
This gives a nice creamy consistency for coffee. However, since it is dairy, if you're dairy free, it's not much of an option for your morning brew.
However, this dairy free half and half is super easy to make and works perfectly in coffee!
What Kind of Oat Milk should I use?
For this recipe, you need a full fat mild flavored oat milk.
Low fat oat milks or oat milks with a thin, water-like consistency will not work with this recipe.
Also, it is important that your oat milk doesn't actually taste like oats. Otherwise, it will give that flavor to the half and half.
I haven't tried many brands of oat milk because I tend to stick with what I know works. However, I can say Oatly and Alpro do work.
If you are using Oatly in Europe or Israel, use the barista version because the regular version is much thinner than the creamy version you find in North America.
As for Alpro, both the "Oat Milk" and the "Not Milk" versions of Alpro work well for this recipe.
Can I use coconut milk instead of coconut cream?
Yes, that should work just fine. However, you may find your half and half to be a little thin.
Will using oat milk give my half and half an oat flavor?
Only if you use a strong flavored oat milk, which I do not recommend doing.
Does this half and half taste like coconut?
Depending on how strong a coconut flavor your coconut cream or coconut milk has, it may have a mild coconut flavor. I happen to like it.