This oat milk rice pudding is easy to make and a delicious way to repurpose overcooked rice.
While the idea of eating rice as a dessert may sound a little strange if you've never had it before – it did to me at least – the flavor and texture of rice pudding makes for a decadent dessert.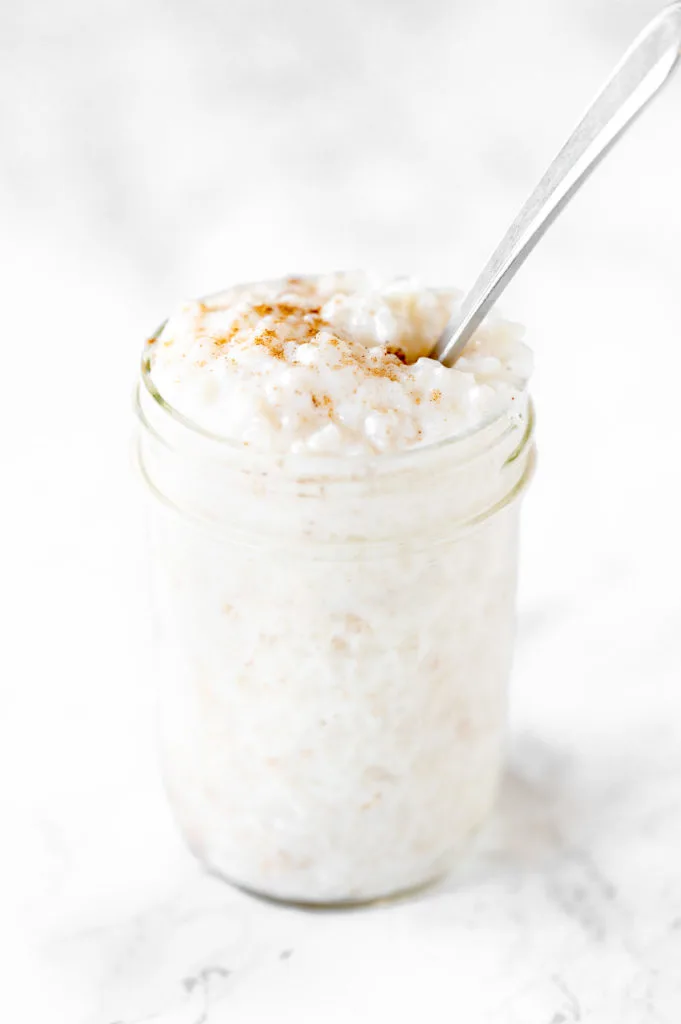 There are a variety of oat milks with varying qualities, but I find a good at milk is the perfect replacement for milk in any recipe.
I like full fat mild flavored oat milks, especially for desserts like this oat milk rice pudding.
While rice pudding is very easy to make, it is quite time consuming, but in my opinion the end results make it more than worth it.
DOES RICE PUDDING CONTAIN MILK?
Yes, rice pudding contains milk. In fact, it is one of the main ingredients for rice pudding.
The best way to make rice pudding without milk is by replacing the milk with a dairy free milk alternative, such as oat milk.
DOES RICE PUDDING HAVE RAISINS?
Raisins are often added in rice pudding and you can add them if you want to. Personally, I like it better without raisins or with golden raisins.
For a fall flare, you can also use cranberries instead of raisins.