This healthy avocado dip is perfect for garlic and avocado lovers! The avocado, sour cream, and garlic powder come together to make a creamy dip packed with flavor.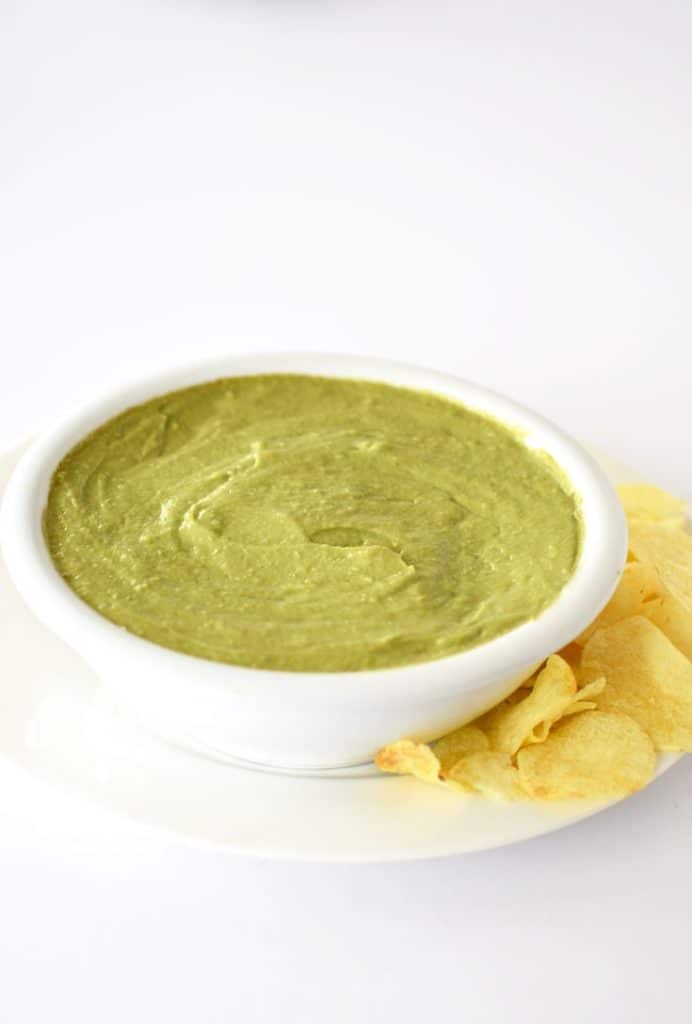 While I try to keep most of my recipes dairy free this is one that I just had to share.
When many people think of avocado dip the first thing that comes to mind is guacamole. Not so in my family.
To us it means a smooth creamy dip with a strong garlic flavor that you see here.
In fact, it's so loved that it lands itself on the table along with a bowl of chips whenever everyone gathers at my parents house.
This recipe is also a terrific way to use up avocados that have gone too soft.
This recipe has been passed down from my grandmother to my mother, from my mother to me, and now me to you.
I hope you enjoy it as much as we do!
Avocado Dip Tip:
This recipe does great with overly soft avocados that refuse to hold their shape. Don't feel the need to waste any firm ones on this recipe.