This dairy free pudding is the perfect dessert or snack since it is easy to make from scratch at home and absolutely rich and delicious!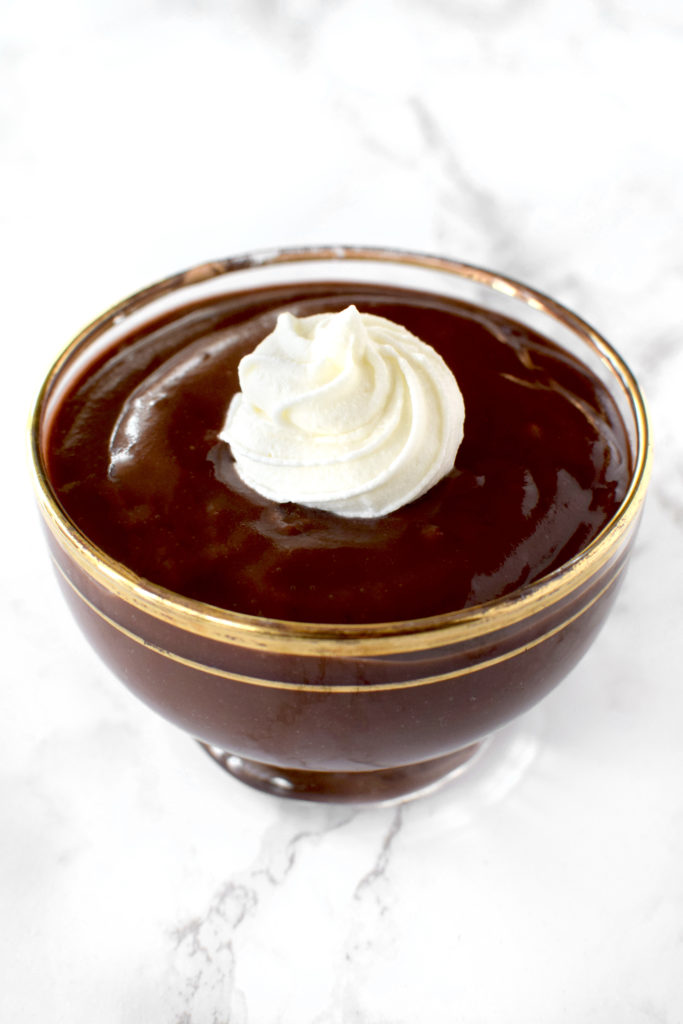 Ever since I was a tinny little thing crawling around, I've loved pudding and I'm told that for a short time it was all I was willing to eat.
By the time I was in elementary school I was already showing hint of becoming a foodie by using pretzels to eat my chocolate pudding to create a my favorite flavor combination – salty and sweet.
Growing up, my mother made pudding pie – which was my favorite after pumpkin pie.
Originally, chocolate pudding was a a variation on chocolate custard.
Early recipes call for both eggs and flour but today starch is used as a thickener instead.
While dealing with eggs and flour can be a bit annoying, but nowadays, pudding is surprisingly easy to make, this dairy free pudding not withstanding.