Dinner doesn't get simpler than this two ingredient franks and beans! It is perfect for cool nights where you want something warm, hearty, and easy to cook.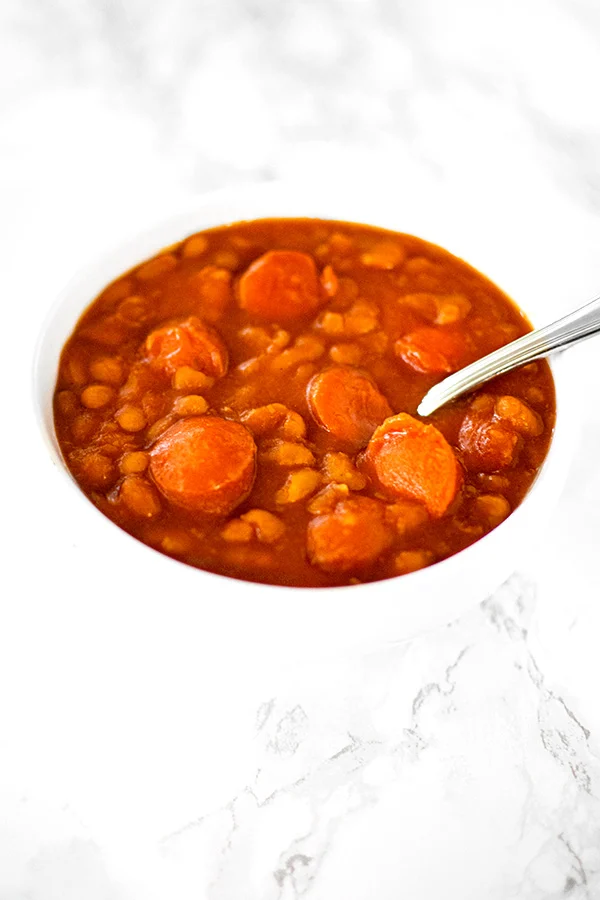 Franks and beans have been one of my favorite comfort foods since I was a little girl. It was one of the few foods I'd eat aside from mac n' cheese.
Today, I like eating it on chilly nights when I'm feeling too lazy to cook a proper meal.
If you don't know what franks and beans are, they are hot dogs cut into little slices and cooked with canned baked beans.
Some people like to complicate things by adding brown sugar and such, but like I said, for me this is a lazy meal.
I'd love to tell you the history of franks and beans, but it remains unknown.
What I can say is, canned baked beans were among the first canned "convenience foods" in the United States and date back to the Civil War.
If you want to add a little something to this simple dish, dinner rolls or cornbread muffins are the perfect addition.