These garlic roasted potatoes are incredibly simple to make, melt in your mouth, and are bursting with flavor. They are a great addition to any family dinner and are perfect for Thanksgiving!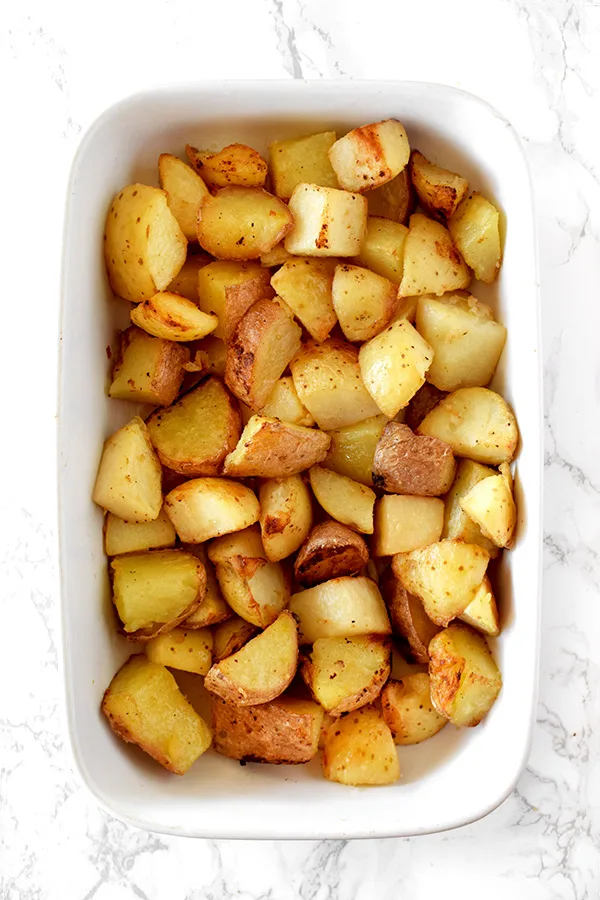 Let me begin by saying that I love these garlic roasted potatoes. They are seriously addicting, and I have to make extra because I always end up picking at them before serving.
I know on Thanksgiving mashed potatoes are the typical side dish, but for me, no Thanksgiving spread is complete without these potatoes.
What I love about them is not only are they ridiculously easy to make, but each piece is bursting with flavor and melts in your mouth!
In most recipes, I opt for fresh minced garlic. However, in this recipe, you wouldn't get the same flavor payoff if you didn't use granulated garlic.
You can also use powdered garlic if you want, in which case, cut the measurement down by half.