This gluten free pudding is the perfect dessert or snack since it is easy to make from scratch at home and absolutely rich and delicious!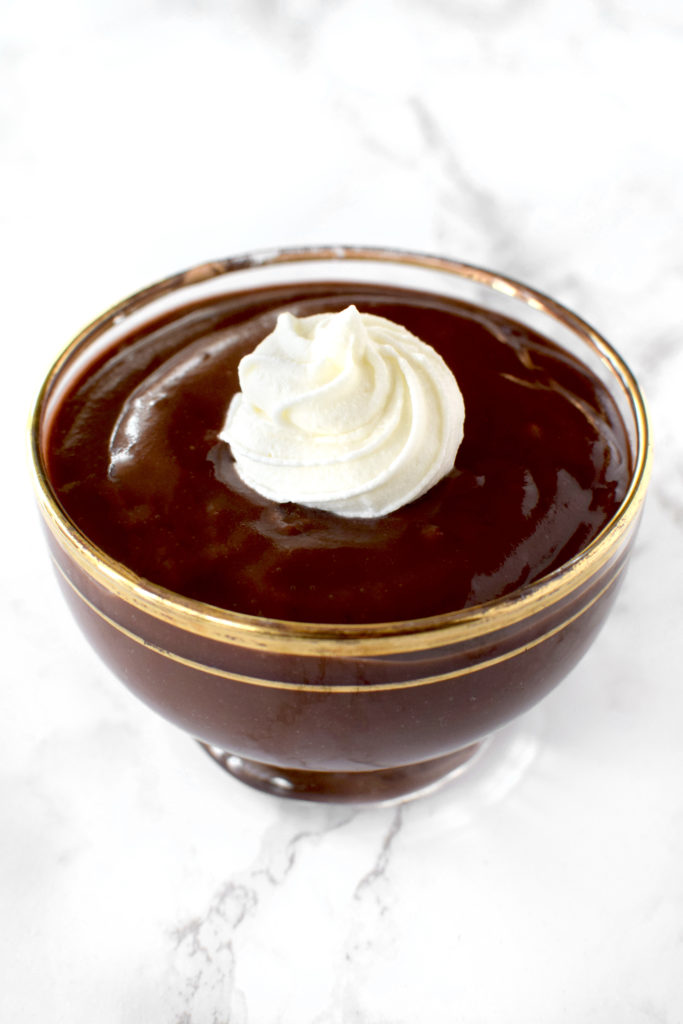 This gluten free pudding is a snap to put together and is a wonderful dessert.
Originally, chocolate pudding was a a variation on chocolate custard.
This meant meant dealing with eggs and flour.
However, today no eggs are needed and it is more common than not to use starch instead of flour.
WHAT IS A SLURRY
Slurries are commonly used in Asian cooking and Chinese-American cuisine. It is used to make sauces needed for recipes like Beef Broccoli and Pepper Steak.
A slurry, like a roux, is used to thicken gravies, sauces, stews, and soups. However, unlike a roux it is added at the end of the recipe.
It is a combination between corn starch or potato starch and water and provides a silky texture.
While it is less common, slurries can be made out of flour.
CAN IT BE MADE AHEAD OF TIME?
Yes. You can make this gravy a day or two before and simply reheat it shortly before you're ready to serve.
Let sauce cool completely, cover it with wax paper or pour a film of milk over it to prevent a skin from forming.
HOW TO STORE
Once the gravy has cooled, place it in an air tight container. Keep up to 5 days in the refrigerator.
HOW TO FREEZE
Once the gravy has cooled, place it in an air tight container or a resealable freezer bag.