Instant Pudding with Oat Milk is easy to make, and if you use a dairy free instant pudding, you have a quick dairy free dessert.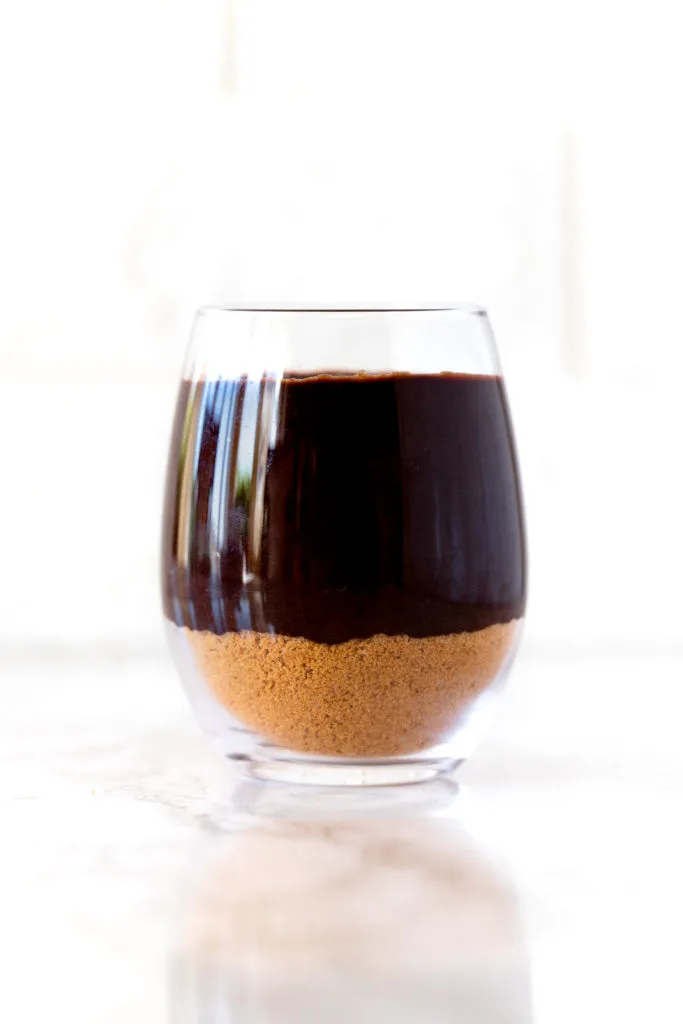 Pudding is a beloved dessert, but it's not dairy free friendly.
You can make dairy free pudding with oat milk from scratch.
However, instant pudding is an incredibly easy dessert for busy moms, college students, and anyone who doesn't want to bother.
If you have tried to make instant pudding with a dairy free milk, you probably ended up with a pudding drink.
This is because you cannot replace milk with oat milk at a 1-to-1 ratio when making instant pudding.
However, you may still notice instant pudding made with oat milk sets differently and has a slightly different texture and flavor than regular pudding.
The set will be softer, so if you're using it as part of a dessert, it is only suitable for desserts that are spoonable like parfaits.
You will not find the same success with pudding pies, eclair cakes or striped delight.
If you like this recipe, you may also like instant pudding with almond milk and instant pudding with coconut milk.
History of Pudding
Historically, it is a variation of chocolate custard.
Versions called for egg and flour appear in cookbooks from 1903 and 1918.
Then, general Foods introduced chocolate pudding mix in 1934, and in 1936 they made an instant pudding made with milk.
Modern chocolate puddings don't call for eggs and are usually thickened with corn starch.
Instant Pudding Vs. Custard
The key difference between instant pudding and custard is that the pudding uses flour or cornstarch as a thickening agent, whereas custard uses eggs.
Is JELL-O Instant Pudding Dairy Free?
Yes, Jello Instant Pudding is Dairy Free. I do recommend checking the packages regularly to make sure nothing changes, though.
Does pudding set with oat milk?
Yes, pudding sets with oat milk, you just need to know the right ratio.
Can you make instant pudding with oat milk?
Yes, just not at a 1-to-1 ratio when making instant pudding.
To substitute oat milk for regular milk in instant pudding, use 3/4 of the amount of milk called for in the instructions.
So, if the instructions call for 2 cups of milk, use 1 1/2 cups of oat milk.
Can I make JELL-O Pudding with oat milk?
Yes, you can make jello pudding with oat milk.
Will jello pudding set with oat milk?
Jello pudding will set with oat milk as long as you use the right ratios.
For JELL-O Puddings, both instant and cook and serve puddings, use 1 1/2 cup oat milk.