This Oat Milk Chocolate Pudding is dairy free, easy to make, and delicious! It makes for a tasty snack or dessert with a rich chocolatey flavor.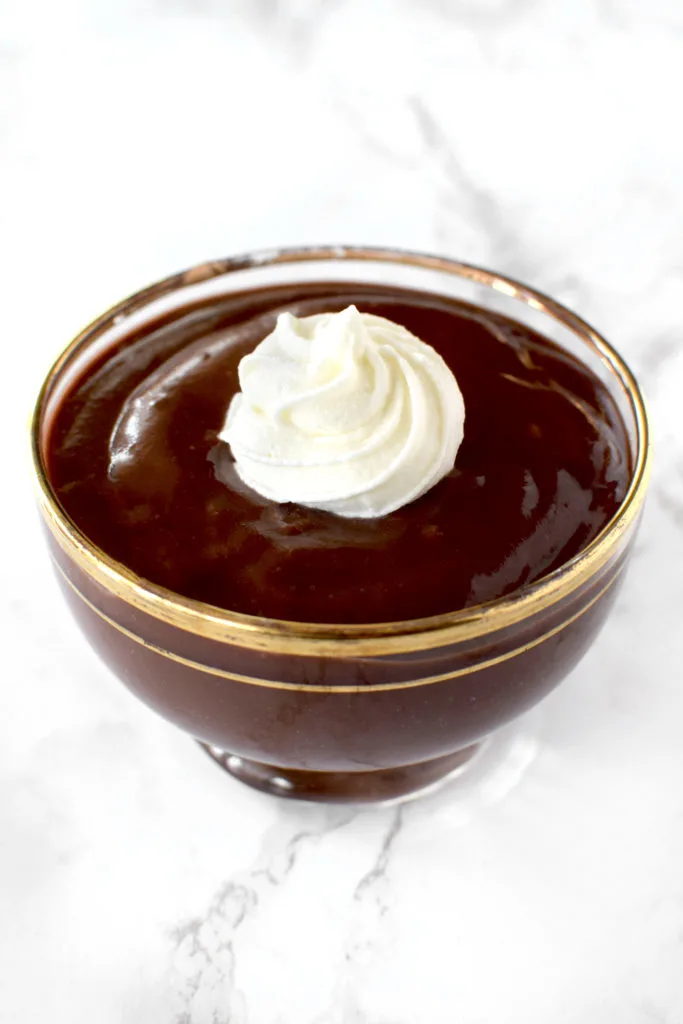 I have always loved pudding and remember eating it with pretzels when I was in first grade in order to get a salty sweet flavor.
This oat milk chocolate pudding has a rich chocolatey flavor that reminds me of the Israeli milkie pudding cup.
I love putting a gram cracker or lotus biscuit crumbs at the bottom of a cup and topping it with pudding to make the dessert extra special.
If you like this dairy free chocolate pudding with oat milk, you may also like my almond milk chocolate pudding and my chocolate pudding with coconut milk.
You may also like my instant pudding with oat milk, my instant pudding with almond milk, and my instant pudding with coconut milk.
What can I use instead of milk in chocolate pudding?
You can replace milk in chocolate pudding with a dairy free milk. This recipe uses oat milk.
Is chocolate pudding the same as chocolate mousse?
No, pudding is creamy and custard-like, whereas mousse is lighter and fluffier.