This pudding is made with coconut milk which complements the rich chocolate flavor. The use of coconut milk makes this recipe completely dairy free.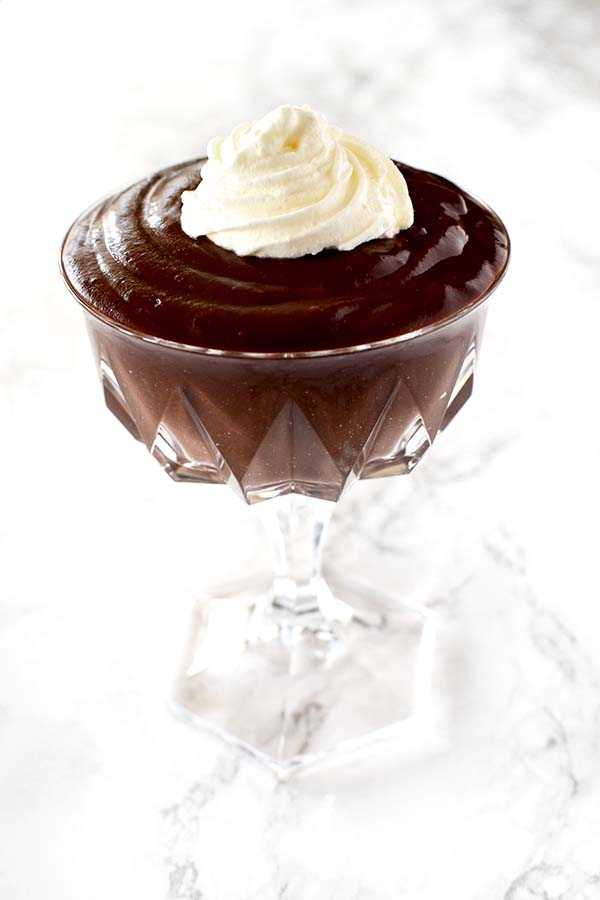 There are few desserts as fun to indulge in as pudding which gives me a feeling of childlike happiness.
Once upon a time, pudding was something of a chocolate custard and used both flour and eggs to make.
However, nowadays we use starch which makes this recipe oh so easy in addition to delicious!