This Dairy Free Sweet Potato Casserole is made without butter and without milk. This Southern classic perfect for Thanksgiving and any other time you get the craving.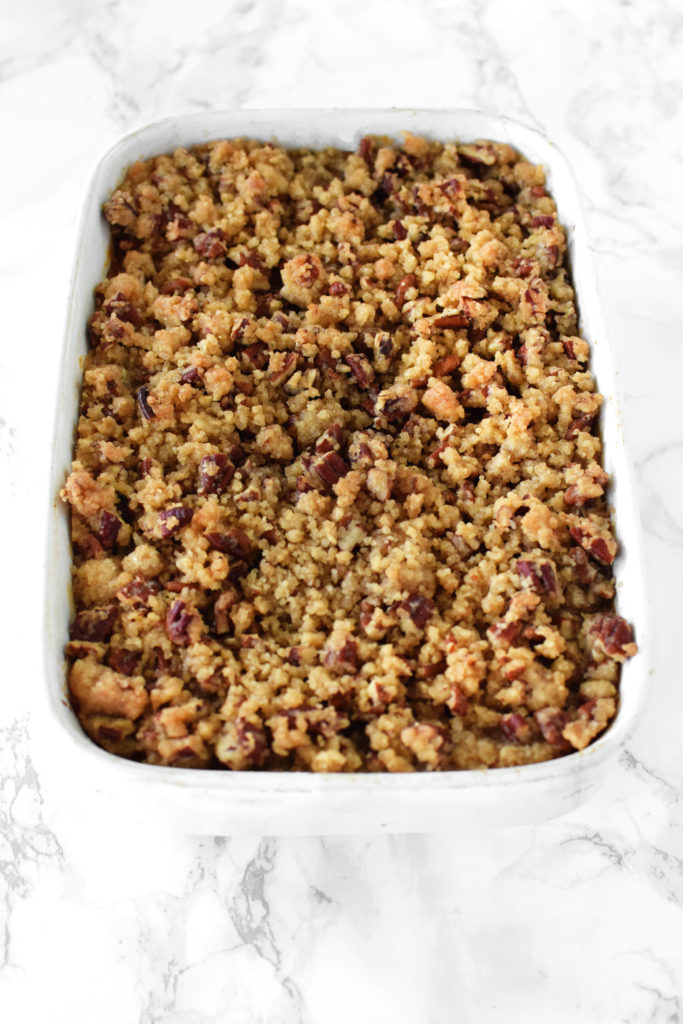 Sweet potato casserole is a traditional Southern Thanksgiving side dish.
If you're a Northerner like me, you may be confused by the idea that something so dessert like is actually a side dish but it's true.
The dessert version is (dairy free) sweet potato pie which is in fact sweeter (and no where near as sweet as my favorite dairy free pumpkin pie).
However, whether you're from the Deep South, or from New England and curious about this dish, it won't disappoint with this dairy free sweet potato casserole!
If you prefer, you can switch out the crumble for marshmallows which is a popular option too.
Also, if you prefer more texture in your casserole, you can skip the mixer and use a potato masher instead.
For an egg free version, you can actually just leave out the egg.
Since this is a Thanksgiving recipe the quantity is pretty large to accommodate a large gathering. So, if you're going to have a smaller group of loved ones around your Thanksgiving table, you'll probably want to halve the recipe.