Kettle Corn is a sweet and salty treat commonly found at country fairs and carnival. However, it is cheap and easy to make at home with just a few ingredients.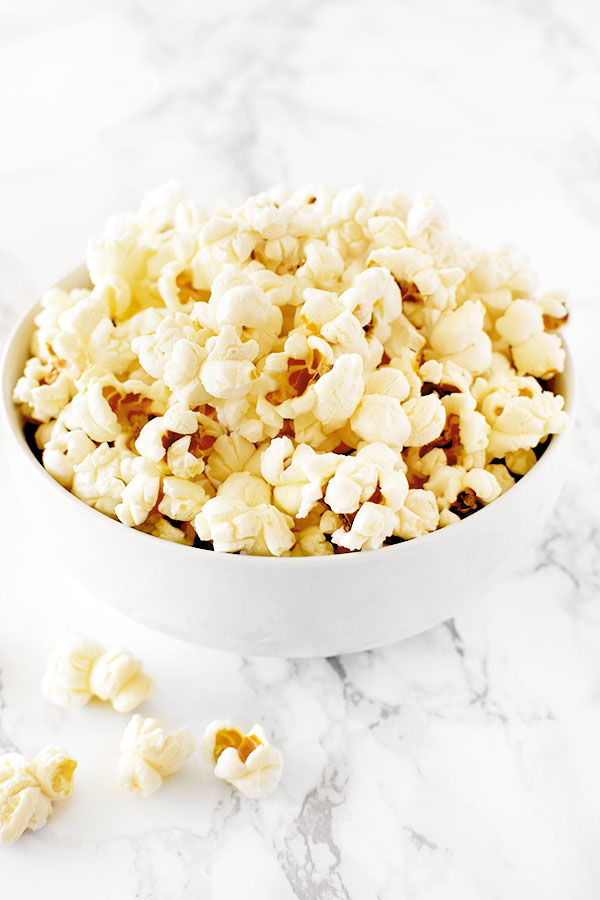 I love, love, love kettle corn!
My favorite flavor combination is salty and sweet so I really can't get enough of this stuff.
I once was in a mood where I couldn't stop eating and I went through a huge bag it.
However, since moving to Israel I haven't been able to get my hands on any except when I'm visiting the States.
While I can't say this is a bad thing for my waistline, sometimes I just need my salty-sweet fix.
History of Kettle Corn
Kettle corn was introduced to the United States in the 1700s by Dutch settlers and like today, it was a treat sold at fairs.
The name comes from the fact that it was made in a cast iron kettle, or possibly a Dutch oven.
Unlike regular popcorn, kettle corn is sweet as well as salty with a noticeable crust.
Kettle corn became widely popular in the early 1800s it fell out of favor in the 1900s. However, it's made a comeback in recent years and is cooked and sold at fairs and flea markets throughout the States.
One change that has been made to the cooking process is that in stainless steel now used instead of cast iron because they're light weight.
However, cast iron is still used to publicly cook the corn and mix the ingredients to retain the original flavor.
SNAFU
The first two times I made kettle corn I ruined it. This is because the instructions I was going off of didn't mention shaking the pot.
If you don't shake the pot the sugar burns and you end up with a less than tasty mess.