Mulled apple juice is a delicious non-alcoholic alternative to cider for both children and adults. This drink is simple to make and will keep you warm all winter long. Serve to family and friends at parties or share with loved ones while cuddled under warm blankets.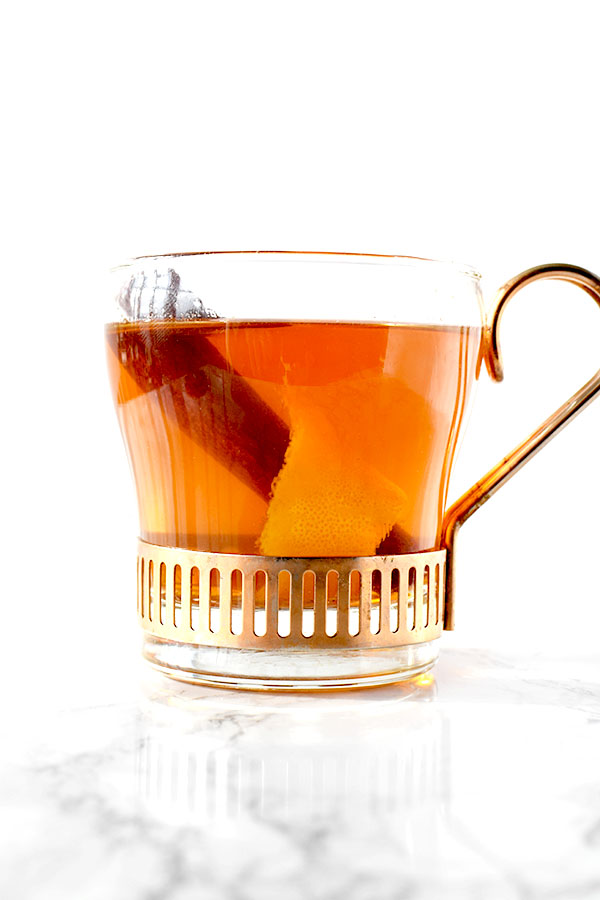 Mulled apple juice is one of those winter drinks that warms you up from the inside out. While it certainly isn't as popular as hot chocolate, hot apple cider, or buttered rum, it shouldn't be forgotten.
Growing up, this was our go to drink whenever anyone was sick. Chicken soup maybe Jewish penicillin, but with a busy mom taking care of six kids, who had time?
So, instead, my step father would pop a cinnamon stick in a mug filled with apple juice and microwave it.
To this day whenever cold season comes around I make sure to have apple juice on hand. That simple recipe is still the one I use when I feel just awful. However, more often than not I now make mulled apple juice for a little extra flavor.
Of course, it isn't traditionally known as a cold cure. Instead it should be enjoyed throughout the holiday season and the cold months.
Recipe Tip
If you live in a country where you can find apple juice syrup feel use it. In Israel I find the apple juice to be more watered down than in the States. So I never buy the juice and make it from syrup instead.
Also don't serve with a fresh orange peel for garnish. They float. Use the same one you made to make the drink.
If you try this recipe, let me know! Leave a comment, rate it, and don't forget to hashtag a photo #thetasteofkosher on Instagram.