These oven-roasted rosemary and garlic potatoes are filled with a deep rustic flavor and are extremely simple to make. You can serve these potatoes to complement pretty much any savory dish whether it's fish, poultry, or meat.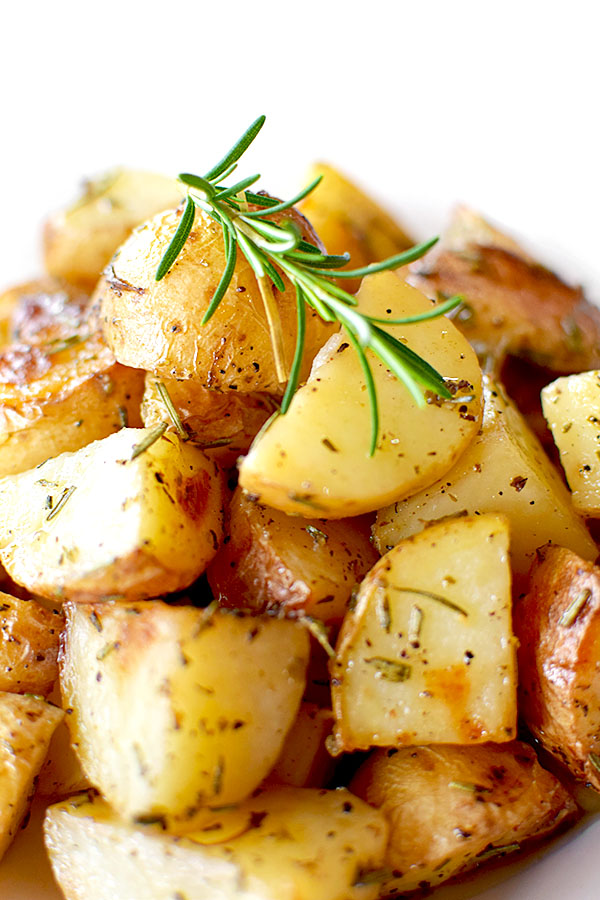 I love rosemary and really started using it while living in Israel.
Here you can find rosemary growing in front of houses, in parks, and even used to decorate streets.
If you've never seen rosemary except in a supermarket this may sound a little strange to you.
This is because unlike many herbs used for cooking, rosemary isn't a small plant.
Believe it or not, in Mediterranean countries it's more often than not used as an evergreen shrub or hedge which is why it's so easy to find!
In fact, when I make these potatoes, I usually just go for a short stroll in any direction and cut a few sprigs from one of the unkept shrubs.
Though now, I just got to my neighbors' front yard because after tasting these potatoes, they said I can take some whenever I want.
I love it because this way I always have organic rosemary on hand!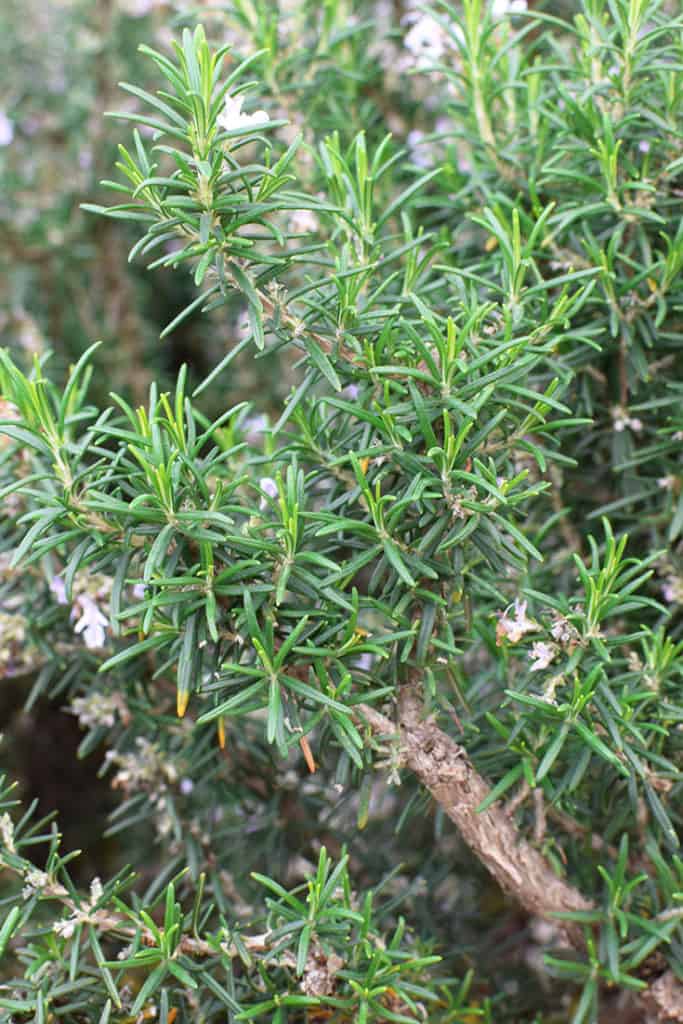 Recipe Tip:
The longer you cook the rosemary in the oil the stronger the flavor will be but be careful not to over cook it.