This recipe is your classic bagel shop styled tuna salad! It is arguably the best filling for a bagel and a great and simple side for picnics.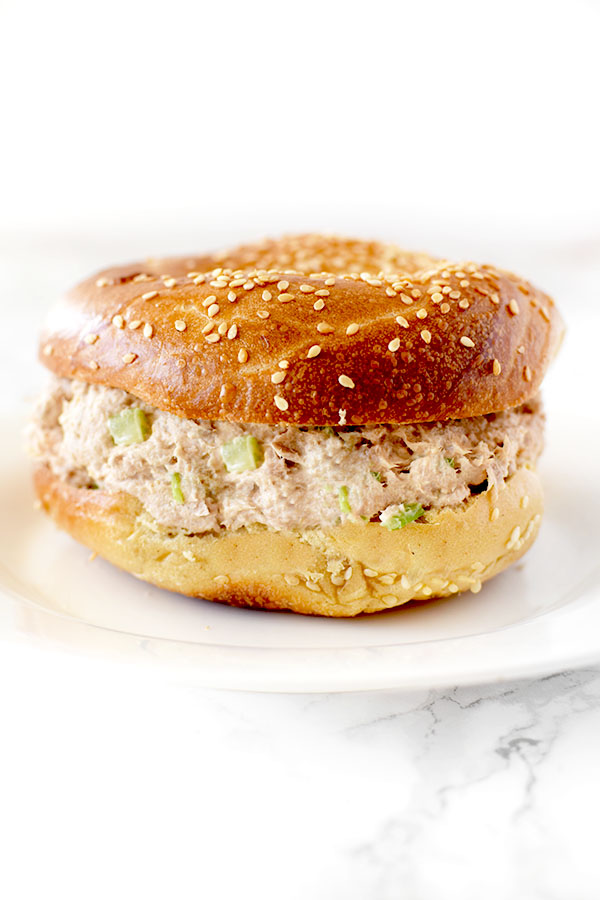 Whenever I get a bagel at a bagel shop in New York I always have it filled with tuna salad. The two are just made for each other!
When my family and I lived in New York, any morning event we went to was catered with bagels.
The tables were filled with tuna salads, egg salads, cream cheese, pasta salads, and more.
This is something my youngest brother missed since moving to Israel, so one day he came to me looking for a recipe to make it himself.
He started making whole big containers of it to have on hand whenever he wanted, but quickly realized that someone else was secretely taking from it.
So, he started investigating and pretty much immediately discovered that the culprit was… the whole family.
He was practically bursting with pride as he complained half heatedly about it.
Now, he is our resident tuna salad maker!