Sabich is popular street food in Israel. It is a sandwich made up primarily of fried egg, hard boiled eggs, and Israeli salad.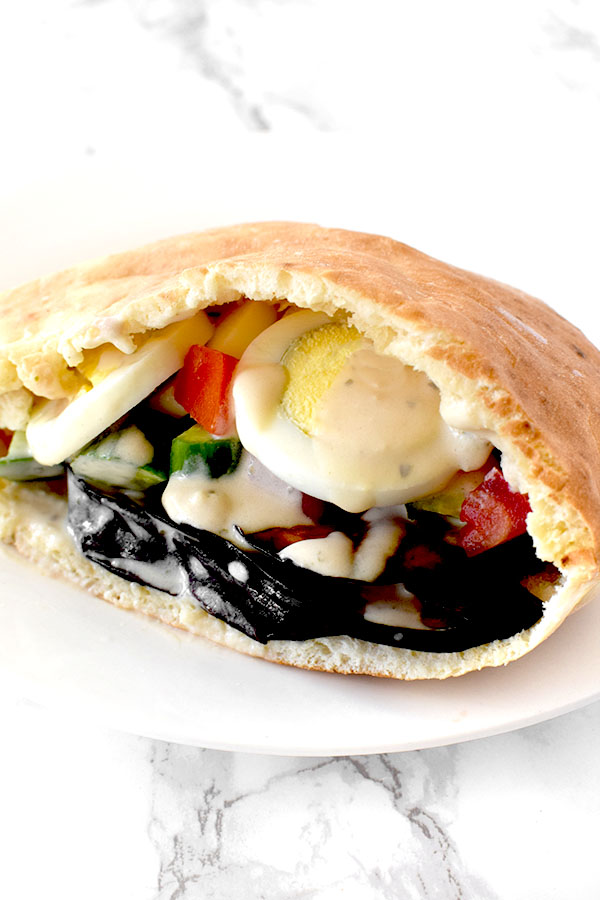 While sabich is not as popular as shawarma or falafel, it is still a popular street food in Israel.
The ingredients for the sandwhich are based on a traditional Shabbat breakfast of Iraq.
Since you cannot cook an Shabbat, Iraqi Jews ate a cold meal which included pre-cooked fried eggplant and hard-boiled eggs.
A man in Israel named Sabich Chalabi took the ingredients for from this meal and turned it into a sandwich which he sold from a food stand in 1961.
The stand was successful and Chalabi and his partner moved a more preeminent location, creating the first sabich shop which is still there today.