Almond Milk Rice Pudding is a delicious dairy free and vegan friendly dessert!
It is also a great way to upcycle over cooked rice rather than throwing it out.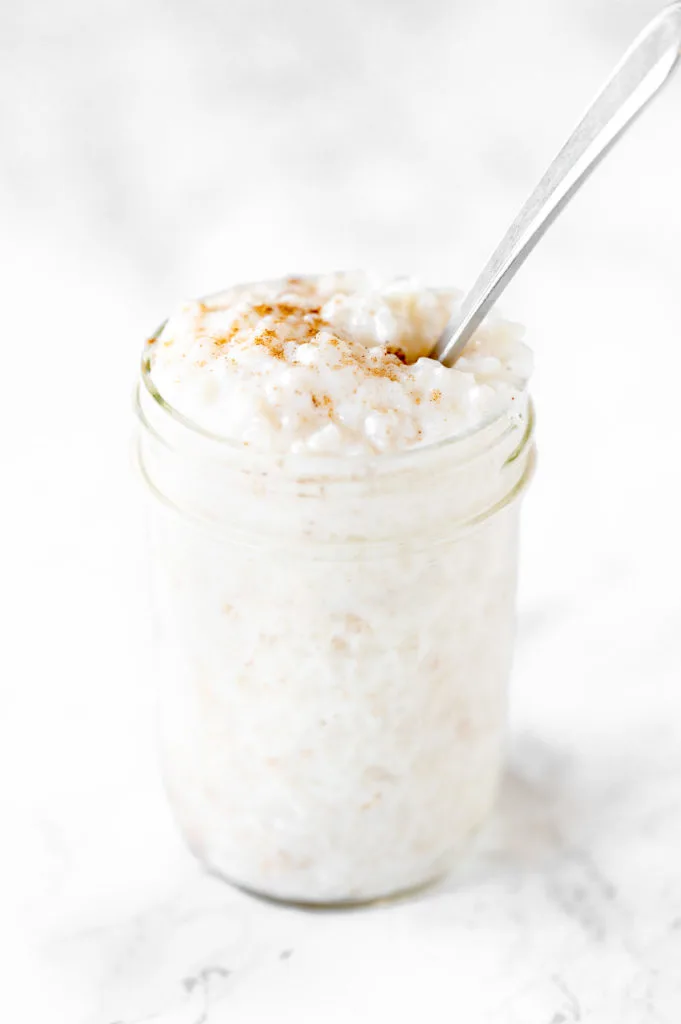 Rice pudding is a dessert which is enjoyed all over the world.
This is quite possibly because it is one of those classic foods that repurpose leftovers just as fried rice does. Though rice pudding has the added benefit of also saving over cooked rice rather than it going to waste.
This almond milk rice pudding is your classic rice pudding but made with almond milk instead of regular milk. It is just as delicious and you will be hard pressed to taste the difference.
While rice pudding is easy to make it can be time consuming, but the end result makes it worth it.
If you like this recipe you may also enjoy my chia pudding with almond milk.
DOES RICE PUDDING CONTAIN MILK?
Yes, rice pudding contains milk. In fact, it is one of the main ingredients for rice pudding.
The best way to make rice pudding without milk is by replacing the milk with a dairy free milk alternative, such as almond milk.
DOES RICE PUDDING HAVE RAISINS?
Raisins are often added in rice pudding and you can add them if you want to. Personally, I like it better without raisins or with golden raisins.
For a fall flare, you can also use cranberries instead of raisins.