This coffee with oat milk is dairy free but you'd be hard pressed to tell! In fact, I'd argue it is even better than coffee made with real milk!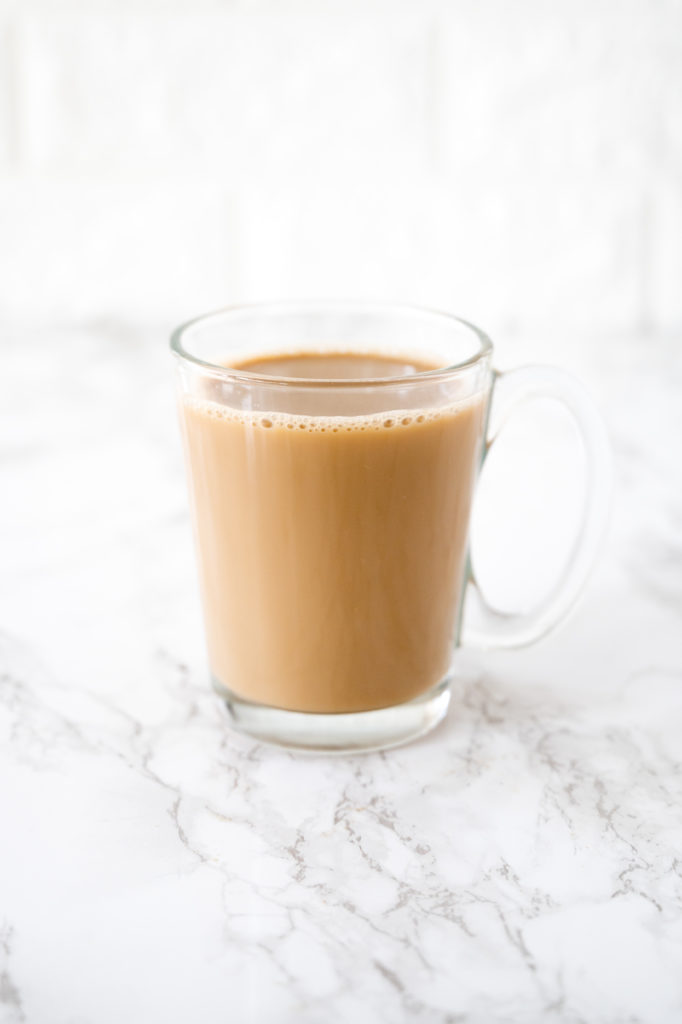 For so many, a cup of coffee is a necessity, for others it is an essential part of their morning routine.
Some of my favorite memories is chatting with my Mom over a cup of coffee in the morning. For me, there has never been a better way to start the day.
To be fully honest with you, I've never liked dairy free milks I discovered really good oat milks.
I liked coconut milk, but that was more of a flavored creamer if you pit it in your coffee like I do in my coffee with coconut milk. But coconut milk doesn't work in all recipes.
Almond milk has always tasted like almond flavored water to me and I didn't love it as a replacement for milk in almost anything.
Then I discovered oat milk, and luckily I tried the really good brands first or I would have given up on it too.
My first time trying oat milk, tried it in coffee and hot chocolate with oat milk and I was seriously impressed.
I quickly realized that depending on the oat milk you use, coffee with oat milk can be even creamier and more delicious than coffee with dairy milk.
What Type of Oat Milk Should I use?
I recommend using a neutral flavored full fat oat milk. However, if you love the taste of oats or enjoy skim milk in your coffee, then any brand may work.
I haven't tried tons of brands because I tend to stay what I know works, but I do like Oatly in the States and Alpro in Europe.
I am not sure why the Oatly in North America is creamier the one in Europe, but I love the creaminess it gives to the drink.
Alpro's Oat milk is comparable to Europes Oatly but Alpro's "Not Milk" is actually my favorite. It is an oat milk but to me it tastes exactly like milk but just a tinny bit sweeter.
If you have a brand of oat milk you would recommend please comment bellow!
Do I have to use instant coffee for this recipe?
Not at all! I put instant coffee because it is what most people have on hand. However, you can use coffee made any way you like.