Iced coffee with oat milk is simple to make and a great summer drink to keep you cool and hydrated in the hot weather!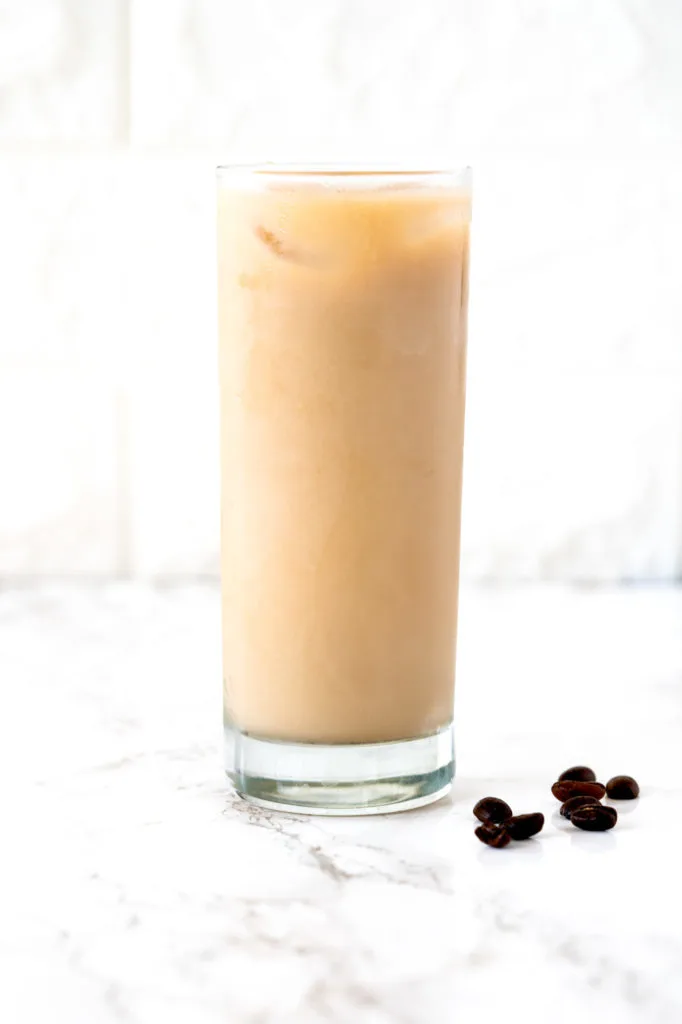 Oat milk is one of my favorite dairy free milks to put in coffee, whether my coffee with oat milk is hot or iced.
Cold brew coffee with oat milk makes a great iced coffee, so feel free to use cold brew coffee in this recipe.
If you enjoy this iced coffee with oat milk, you may also enjoy my iced coffee with almond milk, which can also be made with cold brew coffee.
Cold brew coffee with almond milk tastes good hot or cold, just like coffee with oat milk does.
Does iced coffee have dairy?
Typically, iced coffee does have dairy in it because it is usually made using milk.
Is oat milk good in iced coffee?
It is actually my preferred dairy free milk for iced coffee because it works so well.
What does oat milk taste like in iced coffee?
That depends on the brand you use.
Some brands taste just like regular milk, whereas others make your coffee taste a little like oatmeal.
What can I use in place of maple syrup?
Maple syrup adds a nice flavor to this drink. However, if you don't want it or don't have it on hand, you can replace it with simple syrup.