This dairy free turkey baste is quick and easy to make, filled with flavor, and perfect for your dairy free Thanksgiving turkey.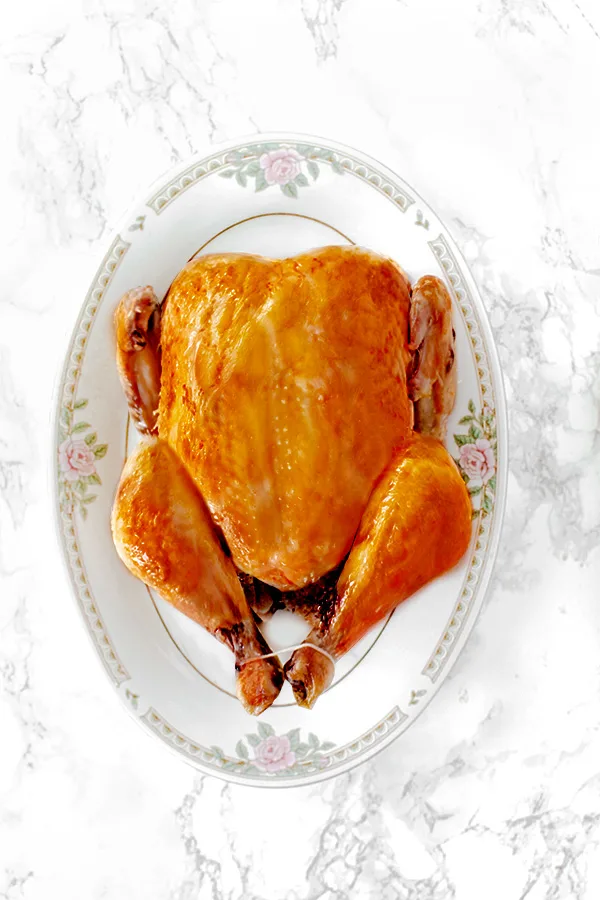 Whether you are grilling or smoking a turkey, this baste will keep the meat moist, add lots of flavor, and will help the skin brown.
Simply made with olive oil and herbs, this turkey baste recipe is quick to make, which is always nice on Thanksgiving because there is so much to do as it is.
This dairy free turkey baste is better than the usual method of basting the turkey with pan drippings, which are mostly turkey juices and fat because it adds flavor and helps the skin crisp up.
When basting, it is easiest to use a pastry brush since it will allow you to give a light baste to all areas.
You could use a turkey baster with a bulb instead, but that kind of baster works better for the pan drippings and is much harder to clean.
You don't want to baste your turkey too often because every time you open the oven door, you are allowing heat to escape. Opening the door too often causes temperature variations that makes the turkey take longer to cook.
If you make the baste ahead of time, follow instructions for preparation and store it in an airtight container for up to seven days in the refrigerator.