If you love chicken pot pie then you will love this dairy free turkey pot pie! It is an especially tasty way to use up leftover turkey from Thanksgiving.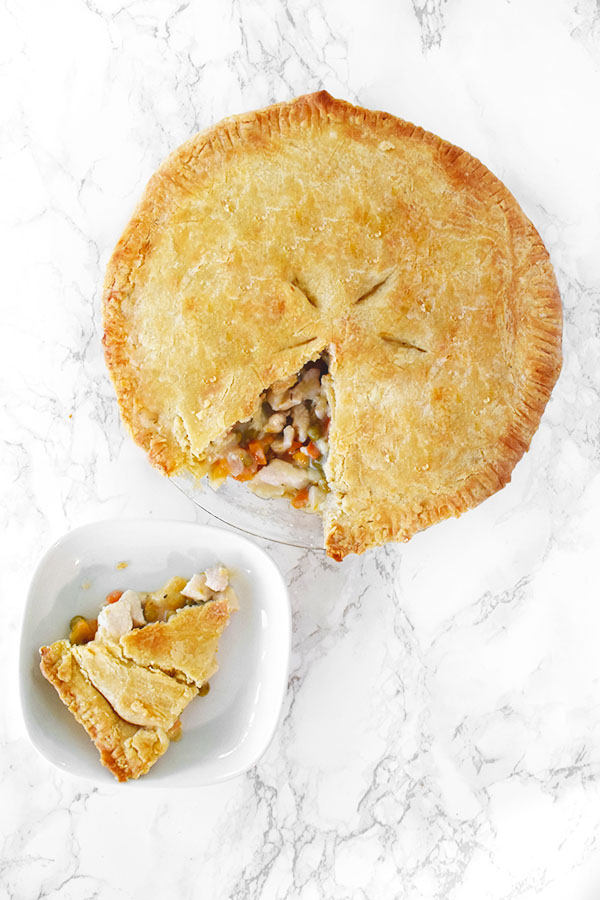 I love everything about Thanksgiving from the autumn foliage to the holiday spread. I look forward to it year-round and start planning for it shortly after the 4th of July.
However, as soon as Thanksgiving is over I find myself with leftovers I have to find creative ways to repurpose. In my family, food going to waste is a grave sin.
This dairy free turkey pot pie is one of my favorite ways to give new life to leftover turkey!