This dairy free vanilla frosting is very easy to make and is perfect for dairy free cakes and dairy free cupcakes.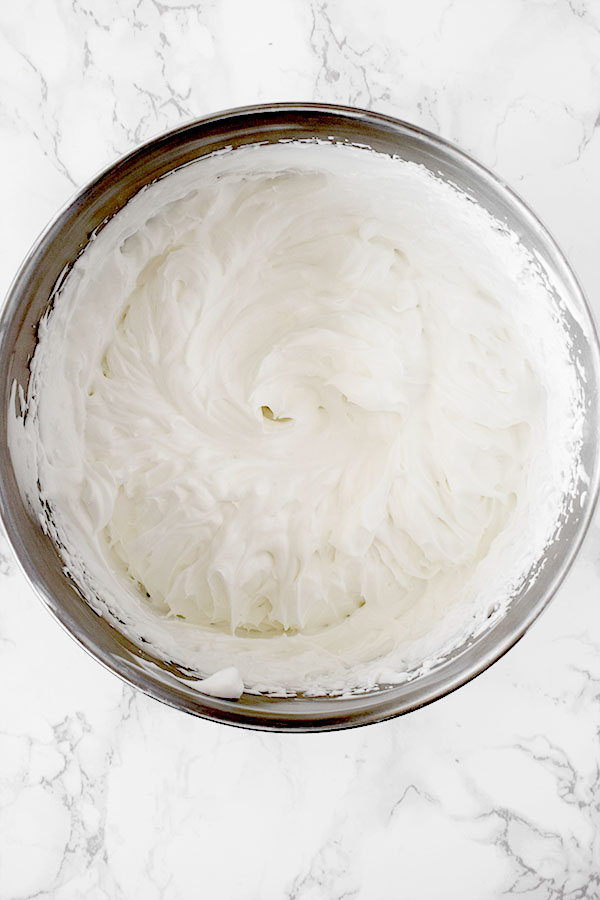 A pastry chef friend of mine turned me on to whipped cream frostings. What I love most about them is how easy they are to make.
I use it all the time for my dairy free chocolate cake and dairy free chocolate cupcakes.
As they say, variety is the spice of life, so I alternate between this vanilla frosting and dairy free chocolate frosting.
What I really like about using whipped cream frosting is how light and delicious it is.
I actually didn't realize this was actually the same filling and frosting I had on many cakes and cupcakes from bakeries until I started making and using it myself.
SNAFU
One time when I tried to make whipped cream frosting I forgot to whip the frosting first threw all the ingredients together and tried to whip them.
The result was… let's just say it was less than ideal.
I ended up sticking it in the freezer and eating it like ice cream instead.