This spicy mayo is extremely easy to make. It can also be made on the spot and takes less than a minute to put together. Serve on the side with sushi, steak, burgers, french fries, and more!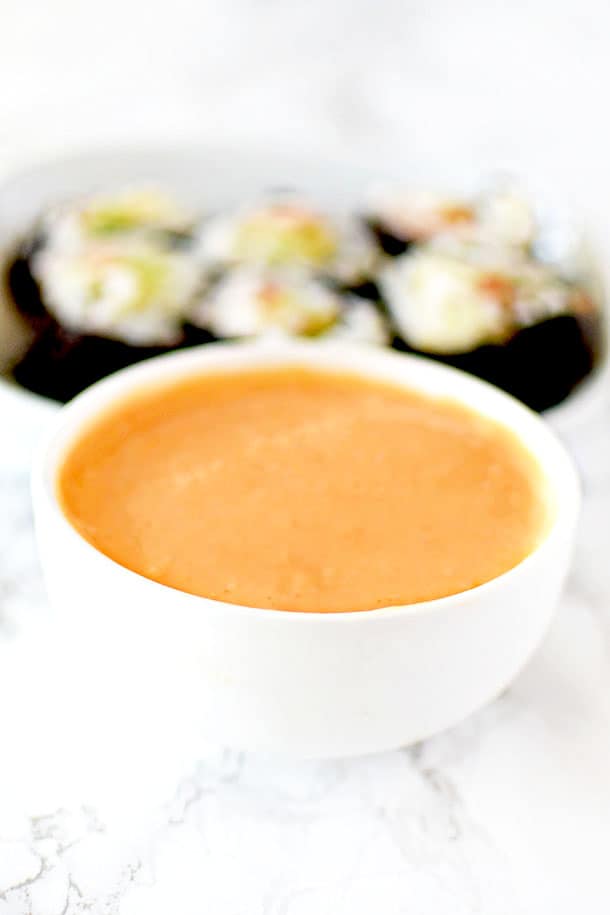 Spicy mayo uses only two ingredients, mayonnaise and sriracha, and can be put together in a minute or less. While Japanese mayonnaise is ideal, you can use regular mayonnaise, or homemade mayonnaise.
While this mayo is most commonly used with sushi, I also love it on burgers, steak wraps, grilled meat. Really it can be used with anything that you want to add a little kick to. Try dipping fries in it, you won't regret it!
What I really like best about this homemade version is that I can control the heat level. While I like mine nice and spicy, many people I enjoy eating sushi with don't.
Since this recipe is so easy to make, I often serve more than one heat level so everyone can enjoy it. For those who like things more mild I use less sriracha. For spicier mayo, which is the way I like it, add more than the recipe calls for.