These Israeli oven roasted paprika potatoes are extremely easy to make, filled with flavor, and melt in your mouth! Serve these potatoes as a side with chicken or fish and you have a meal that is sure to impress.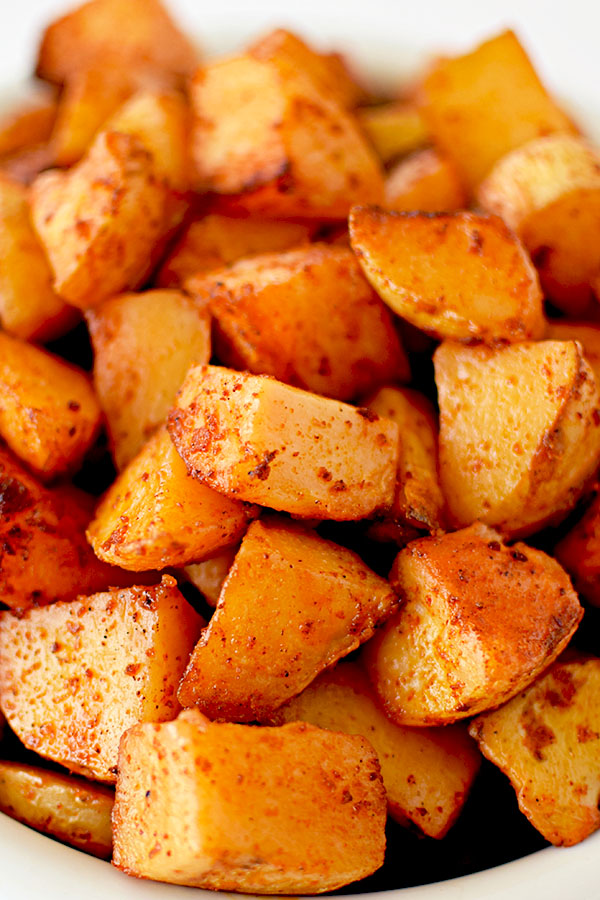 My mom is a great cook, but unlike me, she doesn't actually like cooking. So, everything she makes is dead simple.
These potatoes are always in her arsenal because everyone always loves them and they are super easy to make. Growing up, my mom made these every single Shabbos.
Every so often, my neighborhood hosts lone soldiers for Shabbos. On these weekends, countless homes are opened up to these military men and women, while others volunteer to make food to add to their meals.
Lone soldiers are soldiers with no family in Israel to support him or her. These soldiers are made up of new immigrants, volunteers from abroad, and orphaned or disowned Israelis.
There are over 6,300 lone soldiers currently serving in the Israeli Defense Force and most are placed in combat units and come highly motivated to serve in the Israeli army.
Helping lone soldiers is a cause my mom feels very strongly about. She signed up to host lone soldiers, but beds were not needed this time around, so she cooked instead.
That Friday, every free space was covered in pans filled with these Israeli roasted paprika potatoes.
Whenever she wants to make something to help feed a lot of people, though, this is her go-to recipe.
These potatoes are extremely common in Israel and you'll often find them at buffets. However, at buffets they will be drowning in oil and this is the typical home version.
Another favorite of my Mom's is Israeli Yellow Rice.
Recipe Tip:
If you want to cook them faster, broil them on high for 45 minutes or until ready. Mix every 5 to 10 minutes.
However, while this produces great potatoes really quickly, they will burn if not careful.