Salsa Roja is an authentic Mexican spicy salsa made with tomatoes and chilies. Use it to top tacos, grilled meats, or to make eggs.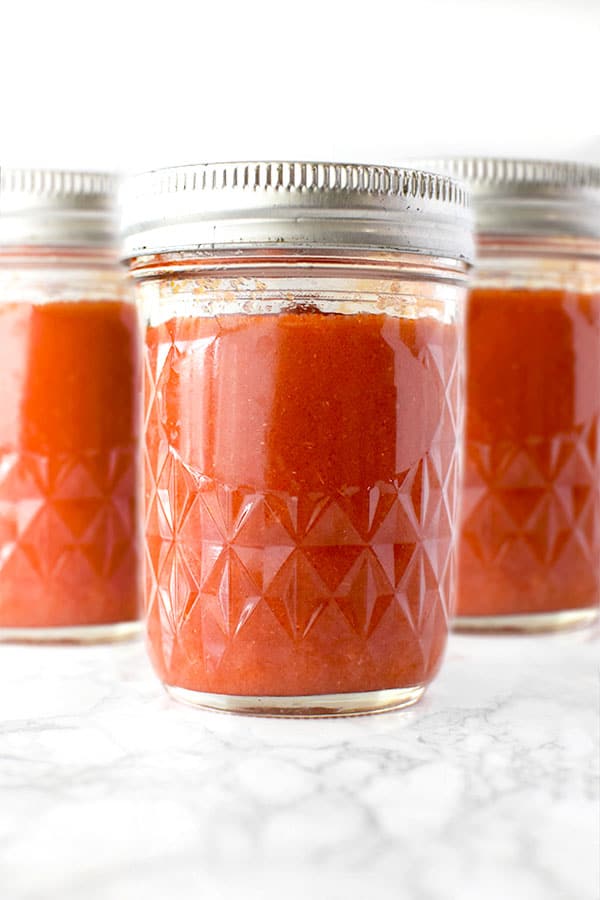 Salsa roja, meaning red sauce – as opposed to salsa verde or green sauce – is a popular Mexican sauce.
It is used to make most dishes in traditional Mexican foods such as enchiladas, huevos rancheros, tacos, and quesadillas. You can even use it as a base for Mexican Rice and Arroz Rojo
There are a few ways to make this classic sauce.
One way is to make "salsa cruda" or raw sauce.
To do this you cut up the tomatoes, onion, garlic, and chili and blended into a slightly chunky sauce.
Or, you can just chop the vegetables into fine pieces to make the sauce. This version is the least popular of the three.
Next is salsa asada or a roasted sauce.
For this sauce you first roast the tomatoes, onions, and chills.
Then you add them to a blender along with the garlic and blend it into a smooth sauce.
When you're done add salt to taste and it is ready to serve.
Lastly, there is salsa cocida or cooked sauce which is the recipe given here.
You make it by blending together the tomatoes, onion, garlic, and chilies.
Then you pour the mixture into a pot and cook it until it turns from a greenish pink to red.