Vegetable stock is easy to make and a flavorful vegan base for soups, gravies, sauces, and more. Best of all, it is quick to put together if you need it in a pinch.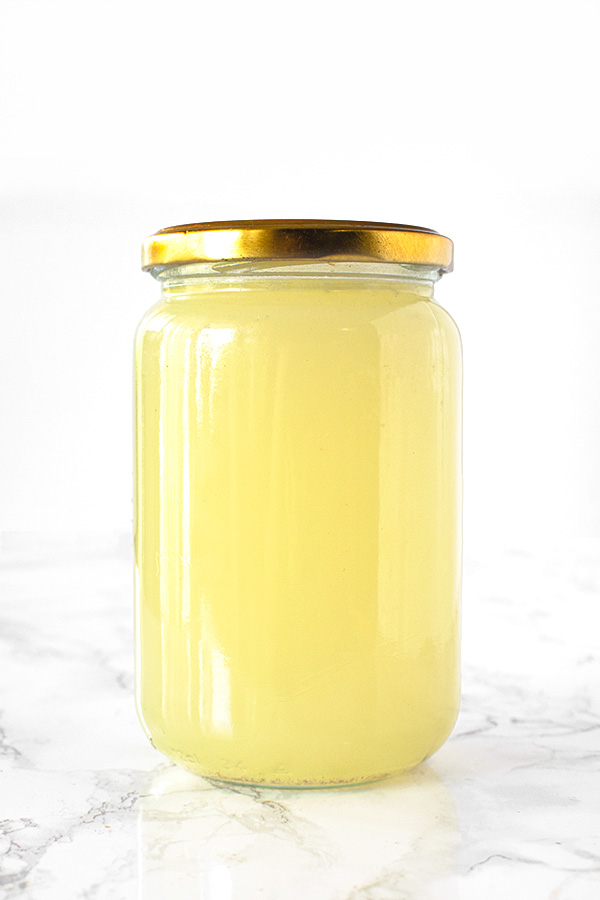 Stock vs. Broth
The most notable difference between stock and broth is how much salt is in it.
Stock has little to no salt while broth is well seasoned.
This makes stock very versatile where broth is basically ideal for soups.
What About Store-Bought Stocks and Broths?
Commercial brands tend to use the terms "stock" and "broth" interchangeably and store-bought stocks and broths are usually more both then stock.
They tend to be lightly flavored and lack the body of a homemade stock and they result in a more less flavorful dish.
The Best Vegetables
When making a basic vegetable stock, you want vegetables with neutral, but savory flavors. Onions, carrots, celery and mushrooms are the ideal starter vegetables for stock.
Some recipes recommend adding garlic and other strong spices but in my opinion that makes for less versatile stock.
Salt isn't usually added, or is minimally added, for the same reason.
Using Vegetable Scraps for Stock
Just like chicken stock can be made with odds and ends collected over time, you can collect vegetables scraps and save them for vegetable stock.
To do this, keep a big resealable bag in our freezer where you can collect bits that would otherwise be thrown away.
Vegetables that can be added to the bag are ones have wilted beyond saving, the green parts from leeks, trimmings from carrots, and such.
Once this bag gets full, you can use it to make broth.
Why Use Onion Skins
Onion skins add color to the stock but don't harm the flavor.
Vegetables to Avoid When Making Vegetables Stock
Not all vegetables are good for for vegetable stock.
Starchy vegetables like potatoes and turnips will make for a starchy cloudy vegetable stock, zucchini and greens beans become bitter when slowly simmered for as long it takes to make this stock, and beets can be overpowering.
Simple Upgrades for Better Vegetable Stock
A simple way to add more flavor to your broth is to roast the vegetables beforehand. This helps bring out the flavors.