These dairy free Franks in a Blanket are super easy to make and a perfect party and Thanksgiving appetizer! Better yet, they are only two ingredients.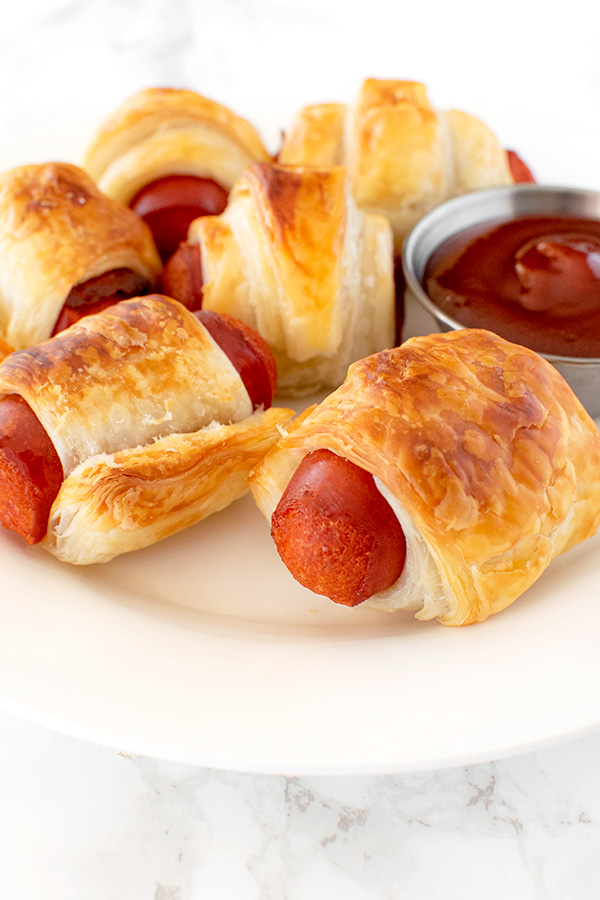 While many families serve deviled eggs as their go-to appetizers, for my family dairy free franks in a blanket are it.
This is especially true as part of our dairy free Thanksgiving menu.
One of my favorite parts about it is just how easy it is to make even if it can be a tinny bit time consuming.
However, it is an appetizer loved by both children and adults and are simple enough that you can enlist little hands to help you make them.
Franks in a blanket are often made with crescent roll dough but I've always had them with puff pastry dough so that is what I prefer.