Moroccan carrot salad is a nice addition to any table or picnic. Serve as part of a mezze or as you would any other salad.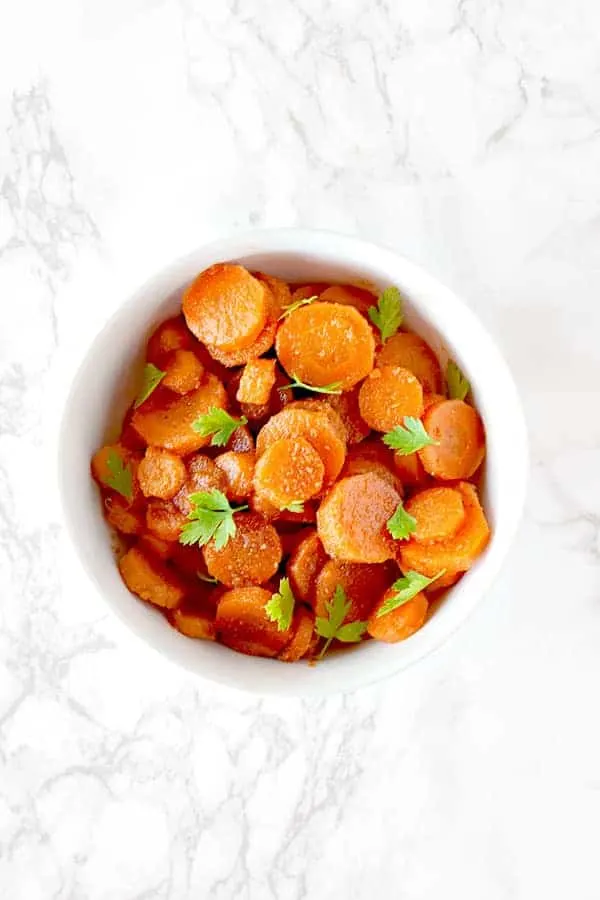 Moroccan carrot salad was brought to Israel through Jewish immigrants from Morocco.
Since then, it's become a popular addition to the Israeli mezze where "salatim" (salads) are served.
A mezze is a selection of small dishes served as appetizers in parts of the Middle East and Mediterranean.
In the Middle East, where alcohol is uncommon, mezze is often served as a part of multi-course meals.
However, in Greece and Turkey, they function more as snacks while drinking or talking. Or at least so I've read.
In Israel, it tends to be a combination of the two.
The salads and pickled foods are served at the beginning of a multi course meal.
On the other hand, it is not unusual for alcohol to be a part of the meal.
Other popular additions are:
hummus (chumus)
Russian salad (which Israelis call mayonnaise salad)
Israeli potato salad
Baba ganoush
pickles
olives
pickled cabbage