These sautéed green beans with onions and garlic are bursting with flavor and super easy to make. They are perfect for any family dinner and a great addition to a Thanksgiving spread!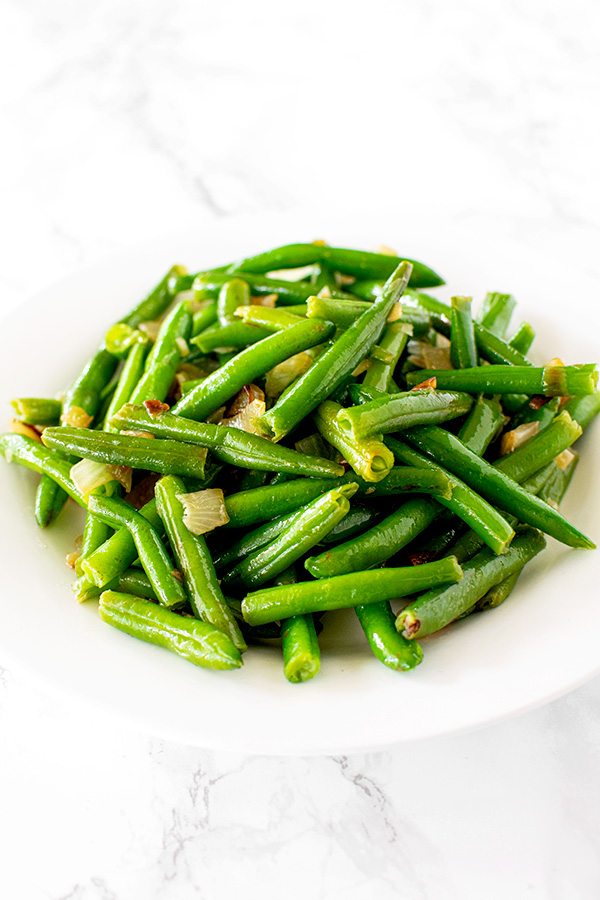 When I made these green beans for the first time, my bother asked me what is it about green beans that I like so much.
Up until then I never noticed just how much I eat them. I guess it mostly that green beans are easy to make, are a good addition to most meals, and all I have to do is pull some out of the freezer.
That said, I do love these sautéed greens beans with onions and garlic. They are so good!
In fact, whenever I make them, I always have to make sure to make extra because I end up picking at them until they are served.
Now, these my go to side dish when I am cooking to impress.
They are also as essential a part of my Thanksgiving spread as my perfect roasted turkey.
They also go perfectly along side my creamy mashed potatoes and my melt in your mouth garlic roasted potatoes!