Huevos Rancheros is a delicious breakfast and is served with the traditionally large mid-morning fare on rural Mexican farms.
These "rancher's eggs" are sunny side up eggs, served on a fried corn tortilla, and smothered in salsa. You can eat it alone or add refried beans as a traditional side.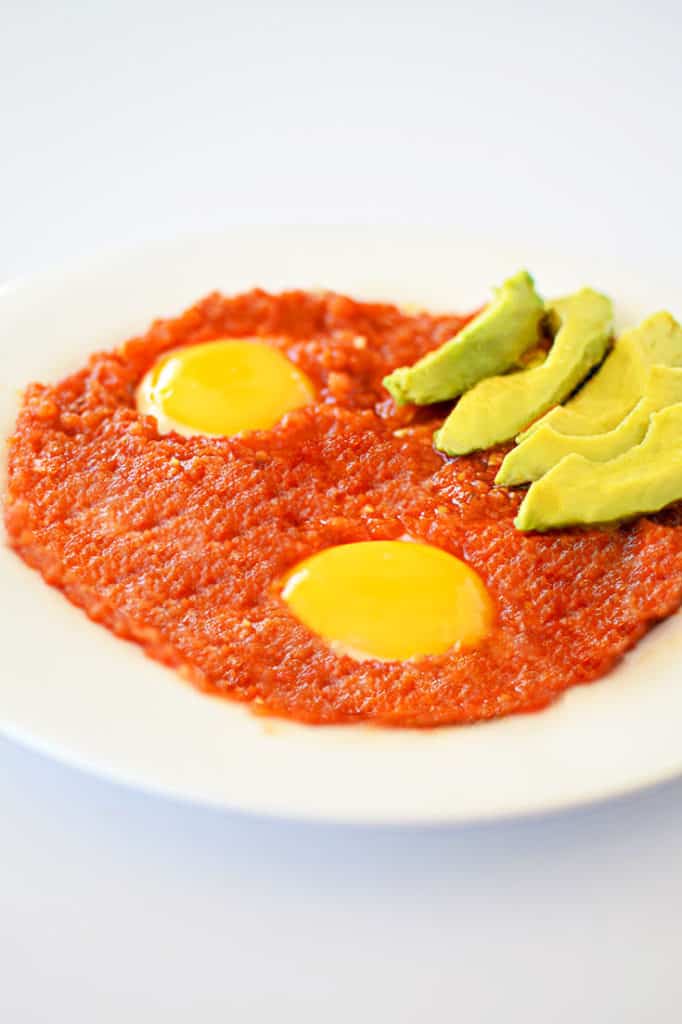 I fell in love with Huevos Rancheros as soon as I saw them.
They are not as commonly found on the East Coast as they are on the West Coast.
The Californian inside of me was demanding I try them!
At a glance they reminded me so much of shakshuka, and how can you go wrong with eggs served in a tomato sauce?
But as my fork cut into the yolk and through the fried tortilla I didn't know what flavors to expect.
After all, shakshuka and salsa have completely different tastes, and then there is the fried corn tortilla to consider. Really the only flavor they have in common are the eggs.
To my surprise my favorite part was the fried corn tortilla.
I really just couldn't get enough of it!
I also loved the spicy kick of the salsa, though I made my salsa mild for my families sake.
While huevos rancheros is definitely on my "easy brunches that never fail to impress" list!
For this recipe I highly recommend my Restaurant Style Salsa which is what I used here.
Not only is it authentic but it also gives instructions to choose the heat level you want!
Huevos Rancheros Tip:
While you could skip frying the tortilla for a lighter version, I don't think it's worth it.
Frying the corn tortilla gives it a wonderful flavor while also preventing the tortilla from becoming soggy.