This restaurant style salsa is made with fresh tomatoes, onion, garlic, and Serrano chilies. In Mexico, it is known as salsa de mesa (table sauce), and is served with tortilla chips.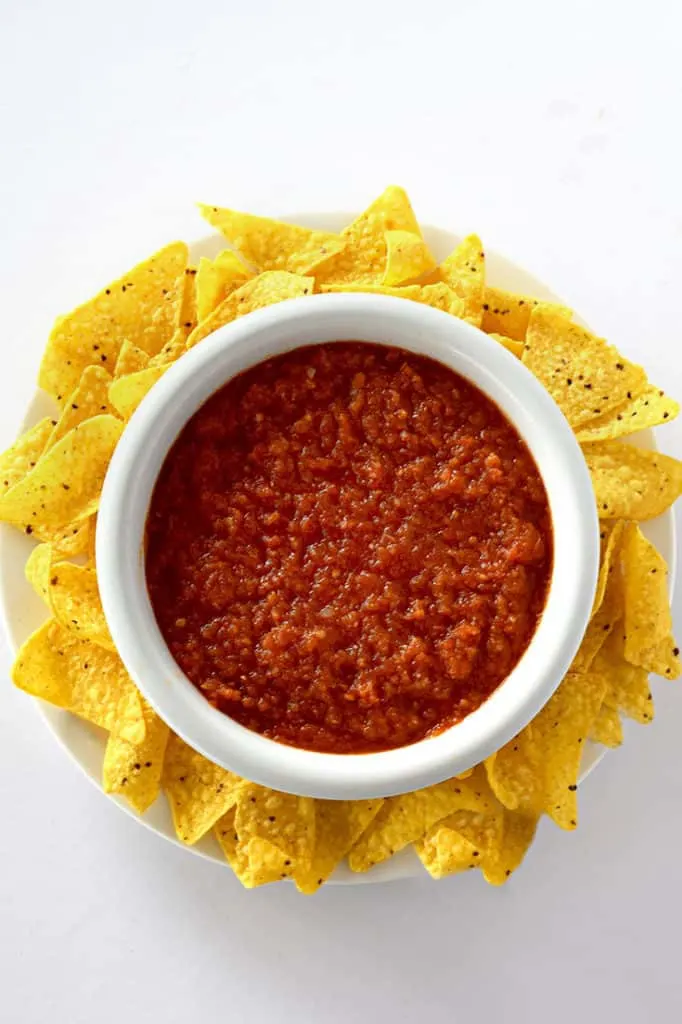 Many people don't realize this but salsa actually just means "sauce", therefore there are many different types of salsas.
This restaurant style salsa is served with tortilla chips as an appetizer in restaurants in Mexico and Mexican restaurants in the States.
As you can see by the photo, I love eating salsa with corn chips. In fact, corn chips are my favorite type of chips!
I also like to use this salsa in a number of dishes, including Huevos Rancheros and scrambled eggs with salsa.
You may be wondering why I'd post a salsa recipe when I can easily buy it in a can.
The truth is, one of the hardest parts of living abroad is not having easy access to things you can easily get at home.
Of course, the fun thing is being exposed to a totally different (food) culture than what you are used to.
Salsa is one of the things I've been craving recently so I decided to make it myself.
Manage your heat level
For extra spicy salsa, leave in the seeds. For mild salsa, take out the seeds and use only one pepper.