Sautéed green beans with mushrooms are a delish side to add to any meal, whether it is for a simple weeknight dinner or a Thanksgiving spread.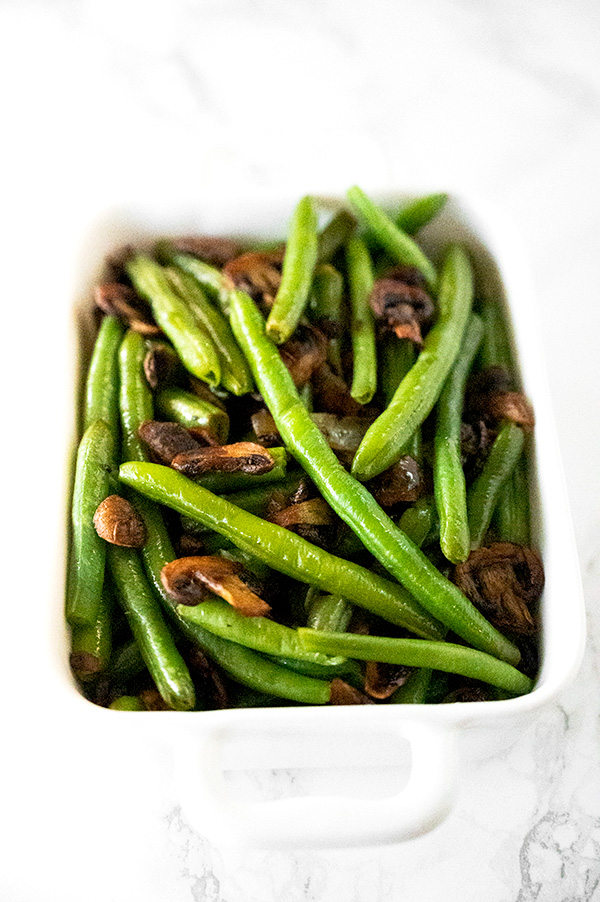 My brother once pointed out to me that I am a big fan of green beans. I never really thought about it before but he was right.
I love green bean casserole, blanched green beans, sautéed green beans. You name it.
In fact, I'm always looking for new ways to make green beans like sautéed green beans garlic and onions. That is where these sautéed green beans with mushrooms comes in.
The mushrooms add a slight earthy flavor and rustic feel to the green beans.
Serve them with mashed potatoes and the protein of your choice and you've got yourself a delicious meal!