These dairy free mashed sweet potatoes are made with oat milk and are sweet but not too sweet.
They are fluffy and creamy and a delicious with a variety of meals!
If you leave out the brown sugar they are even healthy.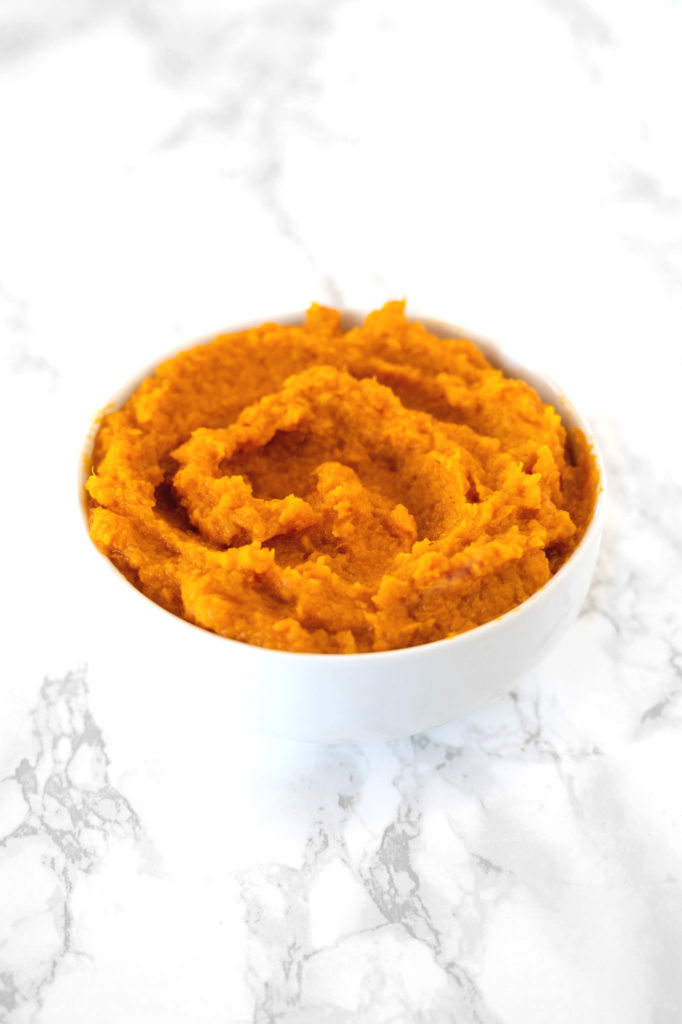 Mashed sweet potatoes can be sweet or savory. My dairy free mashed sweet potatoes are definitely sweet and kind of remind me of sweet potato casserole.
These mashed sweet potatoes call for oat milk, and while I always use a neutral flavored oat milk, I thought I'd aim for something a little less sweet.
I also wanted something simple like my mashed potatoes with white and sweet potatoes.
Personally I find the idea of adding onions and garlic to sweet potatoes a little strange so I didn't take it that far.
My regular mashed potatoes with oat milk are delicious but have garlic and an option for buttermilk made from oat milk, so that probably wouldn't translate to these sweet potatoes with oat milk either.
Instead, I made these mashed sweet potatoes more similar to my mashed potatoes with coconut milk which are your classic styled mashed potatoes and taste just like the dairy kind.
However if you want them a little sweeter, I do give the option of adding brown sugar.
If you like these mashed potatoes you may also like my dairy free mashed potatoes.
Do I peel sweet potatoes before boiling?
Unlike many types of white potatoes, which can be boiled with the skin on and even mashed without removing the skin, sweet potatoes should be peeled before boiling.
WATER TEMPERATURE
Believe it or not, it's best to begin cooking potatoes in cold water. It doesn't have to be chilled, just the cold side from the tap.
While this may sound counter intuitive, cold water helps the potatoes cook more evenly.
How to Store
Store the leftover mashed sweet potatoes in an airtight container in the refrigerator for up to four days.
Reheat on the stove or in the microwave.
How to Freeze Mashed Sweet Potatoes
Allow the mashed sweet potatoes to cool completely, then transfer them to zip-top bags or other freezer-safe containers.
Freeze flat for up to six months. After six months the mashed potatoes are still safe to eat but the quality begins to degrade.
Thaw in the refrigerator.